Audirvāna Remote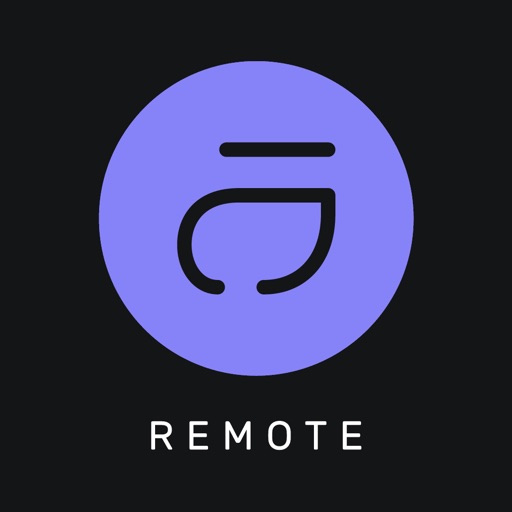 Audirvāna Remote App allows you to control the Audirvāna software running on your computer from your mobile device and enjoy your music more freely at home. Your albums, playlists, artists and HD streaming services are all accessible from the Audirvāna Remote, but the application running on your computer still guarantees optimal audio playback. - Browse all music libraries accessible from the application. - Create, rename and reorganize your playlists - Choose the output audio device and precisely adjust the volume To use Audirvāna Remote: - Open Audirvāna on your Mac or PC and install Audirvāna Remote on your iPhone or iPad - Connect your computer and your phone or tablet to the same wifi network. - Select your computer from the Remote app, and enter the code displayed on the screen. - Enjoy the Audirvāna experience without moving from your couch. Audirvāna is a software for macOS or Windows 10 that accepts all audio formats and makes music a priority on your computer to make it a true high-fidelity audio source.
What's New
- Display of the number of active filters - Other minor improvements and bug fixes
App Privacy
The developer, Audirvana, has not provided details about its privacy practices and handling of data to Apple. For more information, see the
developer's privacy policy
No Details Provided
The developer will be required to provide privacy details when they submit their next app update.
Ratings and Reviews
Ratings and reviews are verified
DavidKellyPhoto, 01.01.2023

The new remote is getting more stable!

I contributed about 10 bugs in the beta program, and I can say the Audrivana remote is getting more stable! In my system, Audrivana sounds better than Roon

honestaquarian, 30.12.2022

FINALLY I can remote control audio from my computer in another room!

I use this for some audiophile music playback. My desktop computer is in another room and I hooked it up to my Oppo Digital player via the USB DAC with

Show more

mischkenator, 30.12.2022

Great remote

Solid remote. Clean and appealing user interface, sufficient functionality, have yet to run into any glitches. Very glad that this app is available.

davebarrrrrr, 28.12.2022

Mini play bar dissapears

Not much of a remote if the playbar inexplicably disappears

chordmojo1323, 26.12.2022

Audirvāna Remote

Great App

pkroetsch, 25.12.2022

Otter Vana, remote is mostly great

I have loved using Audirvāna remote on either my iPad or my iPhone. It has worked smoothly without a hitch. However, lately there seems to be a change in the

Show more

TMC28, 21.12.2022

Finally... Perfection

Put aside the way it sounds. It's incredible and adjustable. Put aside the way it looks. It's a clean look, that you are able to customize with an artist photo

Show more

musicmorepower, 18.12.2022

App unstable

App worked for about 2 min. Then the playlist screen began flashing continuously. Had to uninstall and reinstall the app several times. After reinstalling I was unable to open the

Show more

Izzytron3000, 16.12.2022

Smooth and no glitches!

Great app..sometimes u need to reset when it freezes but great overall,
Information
Category

Age Rating

4+

Price

Free

Size

25.13 MB

Provider

Audirvana
Languages
English, France, German, Japanese, Spanish
Copyright
© 2004-2023 Audirvana. All rights reserved.