Boom Remote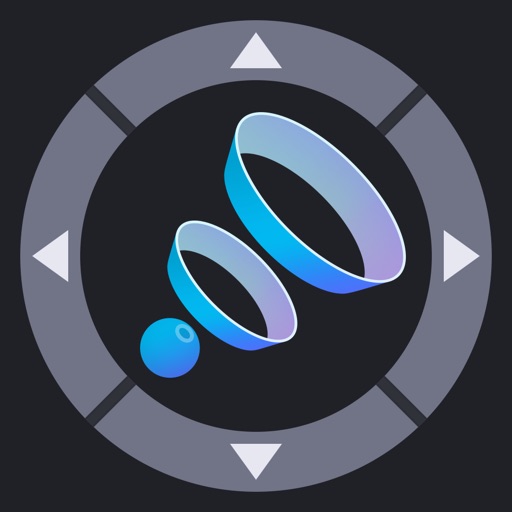 The Boom Remote is a companion app for Boom 2 and Boom 3D, the most popular system-wide audio booster for Mac. With the Boom Remote on your iPhone or iPad (iOS 9 and later), you get to wirelessly control your favorite Boom 2 and Boom 3D features in addition to other well known Mac apps like Spotify, VLC, QuickTime and iTunes. Simply connect your iPhone or iPad to the same WiFi network as your Mac and watch the magic unfold! This remote gives you the convenience of being able to wirelessly change the volume, toggle equalizers and effects as well as control playback on other Mac media apps from anywhere in your home. The best part is that you only need to have Boom 3D installed on your Mac for you to enjoy these features from the comfort of your seat. The Boom Remote can: • Control Boom's volume as well as your Mac's default volume • Change Boom's Equalizers and Effects • Access playback controls of Spotify, VLC, QuickTime and iTunes on your Mac This app is perfect for when you're away from your Mac and watching a movie, playing and changing tracks and just about any other situation where you simply want to wirelessly control your favorite Boom features. Note: Boom Remote runs only when paired with Boom 2 (v1.2.1) and later and Boom 3D (V1.1) and later on the Mac. *** Boom 3D is an audio app for Mac (10.10.3 and later) that enhances any audio to make it sound much more optimized. With an intelligent algorithm, Boom 3D personalizes audio to perfectly fit the type of Mac in use; be it the MacBook Pro, MacBook Air, iMac etc. Please search for Boom 3D on the Mac App Store for more details ***
What's New
Fixed an issue while connecting to the Mac version of Boom.
App Privacy
The developer, Global Delight Technologies Pvt. Ltd, has not provided details about its privacy practices and handling of data to Apple. For more information, see the
developer's privacy policy
No Details Provided
The developer will be required to provide privacy details when they submit their next app update.
Ratings and Reviews
Ratings and reviews are verified
Good typer., 07.02.2021

Needs to offer solutions

I installed this after installing Boom3D on my iMac. I tried using it and it said Boom3D was not running system wide. I still haven't figured out how to make

Show more

k9gardner, 17.10.2020

Connection issues; Mac only

When I started using Boom Remote, I had a lot of difficulty. The application would start to open and then abruptly quit. After restarting both devices, this seems to have

Show more

kweigand, 20.01.2019

Works great

Works in Mojave just great! I would love to see this ported to Apple Watch

zeran, 12.10.2018

Cool but needs option

It needs phone Audi for bathroom breaks.

Blades66, 02.08.2018

Won't connect

Just won't connect

没有一个海豹是无辜的, 03.05.2018

Does not work on High Sierra

.

Jeff Blechman, 30.04.2018

Doesn't work on HiSierra?

With such a great Mac software I'd think the developers would have fixed this problem? Please fix this for us. Thank you.

MelGreer, 27.02.2018

Can't see MBP on iPhone

Does not see my MBP which is running High Sierra, even though MBP says the Boom Remote is on.

c123456sm, 29.01.2018

Doesn't work

It doesn't work with a MBP with High Sierra, I emailed asking for a solution and no response. Don't waste time downloading it.
Information
Category

Age Rating

4+

Price

Free

Size

30.25 MB

Provider

Global Delight Technologies Pvt. Ltd
Languages
Dutch, English, France, German, Italian, Japanese, Korean, Portuguese, Russian, Simplified Chinese, Spanish, Simplified Chinese
Copyright
© 2004-2023 Global Delight Technologies Pvt. Ltd. All rights reserved.