Cizoo: Sing Karaoke. Auto Tune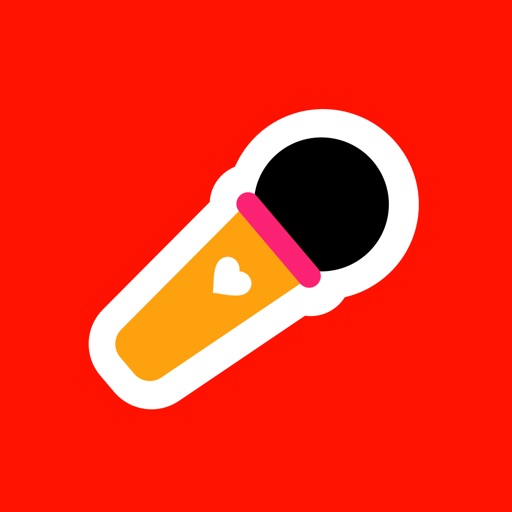 Sing always in tune thanks to Cizoo audio effects. Become the next pop star!! Million of free songs available. Discover rising talents everyday. Next Beyoncé is on Cizoo! Get more: - Magic effects to make you sing in tune - A music studio in your pocket with qualitative audio effects - Duet mode - Social network to build your fanbase and gather with friends - Millions of songs available - A cappella mode to sing without music - Awesome video filters to create best singing videos - Messaging - Story mode to improve your singing thanks to challenges - Blindtest to test your music knowledge and challenge your friends Privacy Policy: https://www.cizoo.io/privacy Terms of Service: https://www.cizoo.io/tos In-App Purchase information: - Subscribe to the Cizoo VIP Pack for only $6.49 per week (amount in USD in US App Store). - Your iTunes Account will automatically be charged $6.49 every week after you confirm your subscription. - Save 30% by subscribing to the Cizoo VIP Pack for only $9.99 per month (amount in USD in US App Store). - Your iTunes Account will automatically be charged $9.99 every month after you confirm your subscription. - Save 45% by subscribing to the Cizoo VIP Pack for $16.99 for 3 months (amount in USD in the US App store). - Your iTunes Account will automatically be charged $16.99 every 3 months after you confirm your subscription. - The subscription automatically renews unless auto-renew is turned off at least 24 hours before the end of your billing period. You can manage subscriptions and turn off auto-renewal by going to Account Settings after purchase. - A current subscription cannot be cancelled during an active subscription period.
What's New
Design improvements and bug solving.
App Privacy
The developer, Cizoo ADG, has not provided details about its privacy practices and handling of data to Apple. For more information, see the
developer's privacy policy
No Details Provided
The developer will be required to provide privacy details when they submit their next app update.
Ratings and Reviews
Ratings and reviews are verified
vinnavin, 04.01.2023

Use to love

I use to love this app up untill now i was logged out of it and now i can't log back into it if it doesn't get fixed, I will

Show more

user1701c, 24.12.2022

This is a wonderful app!

I cannot start on how old is app is like there's so many you can just say there's camera features are things you don't have to show your face if

Show more

grydhhdudjshsjs, 23.12.2022

Cizzo is good!

Chisel is a very good app. I love it but I have lost my account two times and you just did the leafs randomly. Make sure to be careful and

Show more

boingloins69, 13.12.2022

They are stealing money from me

I downloaded this free app and did not sign up for the subscription. It is now trying to charge me 9.99 a day for something I did not sign up

Show more

tt-235, 07.12.2022

Good

This is a good app at first I thought it was a bad quality but now that I figured out the problem I was having. It's a really fun and

Show more

Audio game lover, 01.12.2022

Airpods do not work with singing anymore.

I love this app. I sing on it all the time. however, my airpods will not work while I sing. Whenever I click on a song to sing, my audio

Show more

firelight1234567899, 24.11.2022

I LOVE THIS APP

I love it. It is the best!

lego mask, 23.11.2022

?

The app's pretty good, especially sense you have some good songs.

Bri-bo13, 16.11.2022

Overall Fun

Still getting the hang of the app - having to click on the "search" icon to get to the page with top songs/artists is odd. Wish there was a slightly

Show more
Information
Category

Age Rating

12+

Price

Free

Size

212.27 MB

Provider

Cizoo ADG
Languages
English, France, German, Italian, Japanese, Korean, Portuguese, Russian, Simplified Chinese, Spanish
Copyright
© 2004-2023 Cizoo ADG. All rights reserved.