DJ Mix Pads 2 - Make a Beat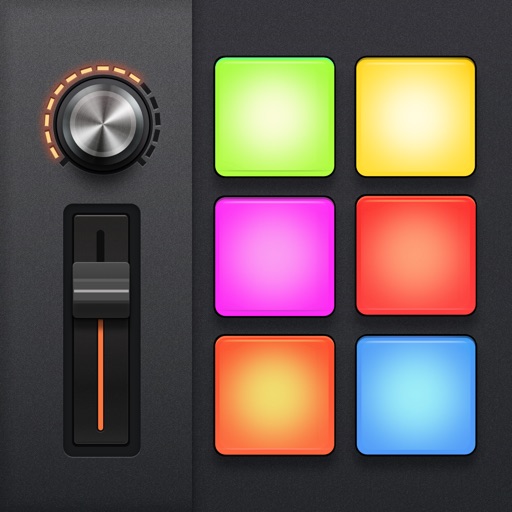 DJ Mix Pads 2 is a music creator and a social musical community in one application. MAKE AND REMIX MUSIC WITHOUT SPECIAL SKILLS: - Music creator with different types of sounds and beats - Professional sound effects - MIC recording for custom sounds - Understandable tutorial for beginners DJ MIX PADS 2 – A UNIQUE DJ COMMUNITY: - Record and publish tracks - Rating system by listens and likes - Music charts: Top Users, Top Tracks, Top Studios EDUCATION FOR BEGINNERS AND IMPROVEMENT FOR PROFESSIONALS: Creative musical studios in the most popular electronic music genres: - Everyone can create its own studio or join one of the premium - Useful information about tracks creating in genres chosen for studio - Special studio music presets Privacy Policy: https://inlinesolutions.app/privacy Terms of Service: https://inlinesolutions.app/tos
What's New
This update integrates a lot of suggestions and fix requests we received. Thank you and feel free to send your feedback and help us improve our application!

App Privacy
The developer, Inline Solutions s.r.o., has not provided details about its privacy practices and handling of data to Apple. For more information, see the
developer's privacy policy
No Details Provided
The developer will be required to provide privacy details when they submit their next app update.
Ratings and Reviews
Ratings and reviews are verified
Si'Mya, 04.12.2022

K

It helps me make my own songs

nun uv your bessnis, 07.11.2022

I love it

I Love it so much

i love guys, 13.08.2022

Say what you do

Say what you do what what comin right back to you

dickhergud, 20.07.2022

Simple is always best

Being a musician for over 50 years, I've found the key worth all my hard work in production worthy of praise! This beat maker cuts to the quick! Thank

Show more

ZephyrOrion, 02.07.2022

Can you just add more than two

I only have two options to choose from and I don't like it because I don't want to get subscription

Iam_Negus_JBakari, 23.05.2022

Review

The app is good for making music if want to keep it to yourself, but my 1st experience trying this app, the 1st beat/song I made & tried to share

Show more

got drip angel, 11.04.2022

Love it

Love it it's awesome It brings joy to me like I can't stop play

Amily215, 11.02.2022

ll the details I hope you have an amazing year mom m more polarization ATA of year forou

Hi

JanelyzV, 07.09.2021

I DO NOT LIKE THIS GAME DO NOT USE THIS GAME AT ALL

I hate not hate buttttt!!! What is the problem I'm 7 so WHAT I do not like it no songs no me playing it.
Information
Category

Age Rating

4+

Price

Free

Size

272 MB

Provider

Inline Solutions s.r.o.
Languages
English, France, German, Italian, Japanese, Korean, Portuguese, Russian, Simplified Chinese, Spanish, Simplified Chinese, Vietnamese
Copyright
© 2004-2023 Inline Solutions s.r.o.. All rights reserved.