Electric Drum Set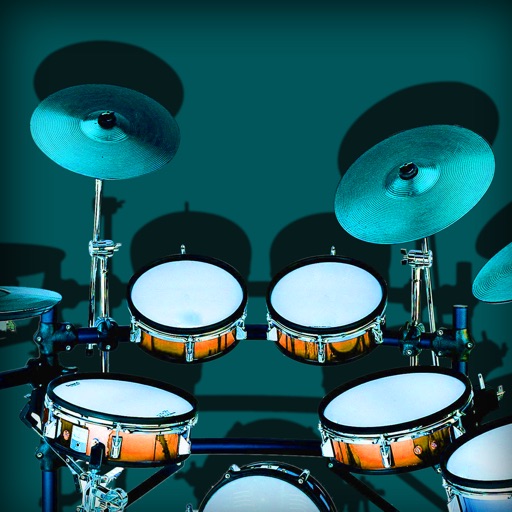 Electric power is on, and so our drum. Channelize your creativity via our drums, and make the best music you can make. Try our very, free app, and test you drumming skills here. Features: ◉ interactive user interface ◉ multitouch ◉ a full set of acoustic, electrical drum ◉ cool animation ◉ easy crash and ride controls If you're pursuing any problems/errors please contact us via mail.
What's New
This app has been updated by Apple to display the Apple Watch app icon.
App Privacy
The developer, Nexogen Private Limited, has not provided details about its privacy practices and handling of data to Apple. For more information, see the
developer's privacy policy
No Details Provided
The developer will be required to provide privacy details when they submit their next app update.
Ratings and Reviews
Ratings and reviews are verified
llalla21, 07.01.2022

Great

I live it there is no even one add great

Kaijustin360, 16.11.2017

Tap a drum pad twice get an ad pushed

They want you to purchase the paid version without any real time to see if the drum pads are even decent to play on. They push an ad every two

Show more

d_warner3306, 21.10.2017

So Many Ads!!!

Literally can't be on it for 5 seconds at a time without there being an ad. You can't even make a rhythm. I do enjoy the sounds of the drums,

Show more

Ford guy 290, 17.10.2017

15 seconds

I've had the app for 15 seconds and have had eight adds EIGHT ADS

otisnixon, 01.07.2017

FRICKIN STUPID ADS!!!!!

Well,when I got this game,I played for about 10 seconds.THEN A FRICKIN AD POPS UP!!!!!WORST GAME EVER!!!!!

elsieviolin, 23.01.2017

Ads!

I love the drums, but I can't make a dang beat without an ad popping up every 2 seconds!

Charles man good, 11.12.2016

Ad attak my god

The game is stupid who ever made this game all he wants is money and if he is reading this thumbs down

oscar12345678967, 30.04.2016

Ads

Nothing can describe how anoying regular ads are in games!! Almost every 5 minutes one pops up,but in this app every 2 hits a dumb ad pops up THIS US

Show more

I CANT PLAY MY GUY JUST SMACKED TO THE BOTTOM AND TOO MANY STUPID ADDS, 29.12.2015

Ads ?

If there wasn't so much ads i would of given this a five star please calm down with them i tap five times and there is an add so annoying

Show more
Information
Category

Age Rating

4+

Price

Free

Size

62.69 MB

Provider

Nexogen Private Limited
Copyright
© 2004-2023 Nexogen Private Limited. All rights reserved.