Fetty Wap Official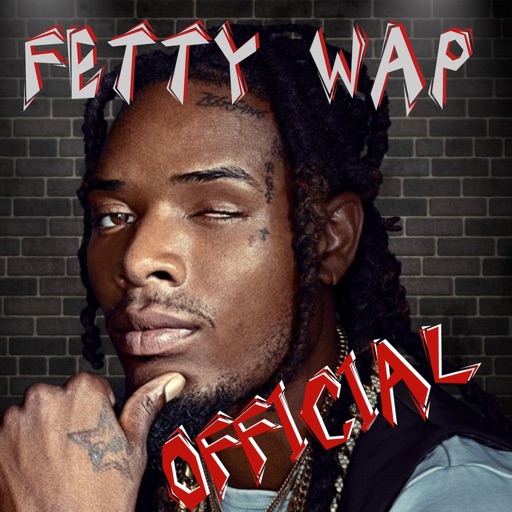 Welcome to my new OFFICIAL Fetty Wap App! UPDATED ! Yo buddies, it's the Zoo Fetty Wap 1738 and this is my Official App. Here you can watch my videos, get my latest music and see what upcoming shows the Zoo is going to turn up! I even got my own App Chat Wall so you can hit me up. You can also sign up for free to become an official member and get all updates. RGF Productions. Check out some other features: - Shop for our latest threads and snapbacks - All my social media is integrated, including Instagram - Send me a pic with Snap-N-Send and you may appear in the Zoo's Photo Gallery - All the latest Hip Hop news - Notifications sent directly from me to your device, so turn on your Notifications, ya heard Download now- it's FREE!
What's New
This app has been updated by Apple to display the Apple Watch app icon. Version 2 - New Music Updates.
App Privacy
The developer, AppItMobile, Inc., has not provided details about its privacy practices and handling of data to Apple. For more information, see the
developer's privacy policy
No Details Provided
The developer will be required to provide privacy details when they submit their next app update.
Ratings and Reviews
Ratings and reviews are verified
Ladyfield331, 24.02.2016

FETTY WAP IS BAE???

I'm ur biggest fan!!! ILYSM??? WILL U MARRY ME???

Early_02, 15.11.2015

Fetty wap is my husband????

We been married for 3 years??????.Im an official remy girl??.All the remyboyz? followed me on IG??.I interacted with his sisters ? and his baby mother?.I love his kids so much??.Eliza?

Show more

#gottaluvmelikeduh, 07.11.2015

ABSOLUTELY LOVE IT❤️❤️

So awesome, ?love your music. Fetty wap fan here?✊✌️✌️??❤️????

Gërrÿkä???, 26.10.2015

Fetty?

Im Te Biggest Fan!!! Willie Maxwell???? Ilyyy? Instagram- Fettygerr ?❣?

Shawtywiththefatts, 19.08.2015

My husband ???

I love you daddy I'm your one and only promise - Amani ?

Yamicakes, 04.08.2015

In love with the app!!

Amazing app!! You can find everything and anything!!! About him!!! No one has it like him! ❤️❤️? his the best!

_kambino, 10.07.2015

My baby fetty ???

This app is so easy to use and great to find things that you didn't know about glad my baby got his own app I LOVE IT!!???❤️

Jayy wap, 04.07.2015

Love it

Yo nice job Bro ur not like most artists,you show love to ur fans and hope that never changes ‼️??

H3rtwinn, 30.06.2015

I love it

I love the app but it won't let me put my birthday!!
Information
Category

Age Rating

17+

Price

Free

Size

50.23 MB

Provider

AppIt360
Languages
Danish, Dutch, English, Finnish, France, German, Greek, Indonesian, Italian, Japanese, Korean, Norwegian Bokmål, Portuguese, Russian, Simplified Chinese, Spanish, Swedish, Simplified Chinese, Turkish, Vietnamese
Copyright
© 2004-2023 AppItMobile, Inc.. All rights reserved.