FieldScaper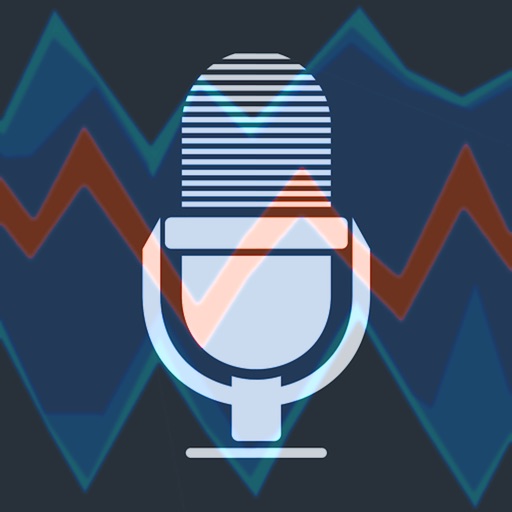 Advanced field recorder combined with a sound warp engine and a collection of ready to use dynamic presets for iPad and iPhone. Discover new ways to create and construct unusual and exciting sounds from any environmental audio recordings or samples recorded from other apps through Inter-App audio or Audiobus. The main advantage is that you can record and modify samples along the way within the single app. You can record sounds and noises, delete unwanted parts and then use presets to give a whole new sounding or create spectacular soundscapes and textures to use them as loops in this app. And even use FieldScaper as effect in real time with other apps or external input. The FieldScaper consists of two main parts. The first part is the field recorder with special options for different ways of record environmental sound from microphone or record other sound sources. With the sample editor you can cut or split the source sample for more convenient use. The second part is the scaper sound engine that with using dynamic presets can easily transform the most ordinary sounds into something absolutely different. These parts connect with each other into one whole but you can use recorder or scaper independently. The FieldScaper supports complete MIDI control for all faders, knobs and many buttons. You can change the parameters of oscillators, filters, delays and mixer by using any external MIDI controller or MIDI apps like sequencers. With the MIDI controllers this app becomes very comfortable to use at live performance. Field recorder: - Auto start record when input signal appears. - Auto stop record when signal below threshold or by time. - Record series of samples by a signal presence. - Recorder timer in seconds or measure (sync with BPM). - Input signal monitor with different modes. - Automatic gain control, cut off input filters and noise gate. - Advanced sample editor (delete, trim, split, cut, copy, paste, undo). - Filter and normalizer for recorded sample. Scaper sound engine: - Loop based mode for processing input in real time as effect. - Three sample-based oscillators, each with set of effects. - Low-pass, high-pass, band-pass, band-stop filters with resonance. - Two range delay with smooth time change and additional modes. - Advanced spatial mixer / reverb with changing of side and distance. - Three-band parametric equalizer for each oscillator. - Wide range changing of oscillator speed with option of reverse. - Distortion effect based on breaking addressing of samples (like on circuit bending). - Complex effect contains lofi, overload, noise, ringmod, flanger, phaser. - Step sequencer can control selected parameter and envelope generator (ADSR). - Individual or group of LFO for each effect with additional modes and BPM sync. - The "Main effect" function for control several parameters simultaneously. Additional features: - More 50 predefined presets with wide range of effects. - Scenes for storing and loading all operation parameters. - Pack the scene and all its samples and presets to single file. - Convenient file manager with groups of files by name or date. - Access samples and records via standard iOS app "Files". - Complete MIDI control for all faders, knobs and other modes. - Adaptive UI for portrait and landscape orientation. - Different color schemes available for UI. - Detailed application description (built-in and PDF file). - Inter-App audio compatible (with transport and BPM controls). - Supports Audiobus 3 with "State Saving" and MIDI features. - Supports Ableton Link with start / stop sync. Requirements: Third generation of iPad or fifth generation of iPhone and higher is required. You can find more details about FieldScaper on the website: https://motion-soundscape.blogspot.com Overview and demo: https://youtu.be/n9nQRN6xWGo https://youtu.be/cCr5UPkdMY0 https://youtu.be/Kp88NkJpy2M
What's New
This update improves compatibility with new devices with different aspect ratios and compatibility with new versions of iOS. Also added support for bluetooth midi controllers, the sound engine has been slightly optimized and the description of the app has been updated.
App Privacy
The developer, Igor Vasiliev, has not provided details about its privacy practices and handling of data to Apple. For more information, see the
developer's privacy policy
No Details Provided
The developer will be required to provide privacy details when they submit their next app update.
Ratings and Reviews
Ratings and reviews are verified
woodywall, 19.05.2021

Versatile sound processing

The abundance of controls can be intimidating at first, but once you start using the app you'll find it's easy to use. The ways in which it can alter the

Show more

skiphunt, 31.03.2019

This is an incredible app that keeps getting better!

I can't believe I'm just now reviewing this app. It was one of my first audio apps for iOS that completely opened up my imagination to what's possible with surreal

Show more

BozoToo, 17.07.2018

No longer broken

I had previously written a 4-star review of this ap because it is a very creative and innovative approach to sound design. I really LIKED it (just as I have

Show more

andy_marks, 14.07.2018

Awesome update!

This brings new and exciting features to Fieldscaper and the possibilities might be endless.Keep up the good work.

Dessication, 20.05.2018

The Only App I Have Ever Reviewed

I have never written a review of an app as I have never been impressed enough to act as a salesperson on behalf of a company that sold me a

Show more

Madrayken, 25.04.2018

Ambient Field Kit and Swiss Army Knife

I'm not going to write a long review. If you're interested in sound, field recording, ambient music, or any kind of sonic experimentation, you really should buy this. It's as

Show more

Zjenji, 21.02.2018

Update addresses sampler crash.

Really hoping for an iPhone X update. Love this app more than any other vocal samplers though. Must But!

gravytop, 10.11.2017

Hours of fun

This is easily one of the most well-thought out, intuitive, and capable noise/music apps I've seen. Requests to developer for help have been quickly answered. I, too, hope it is

Show more

Shizin, 06.09.2017

I was wrong with my last review

I guess the software was acting weird for a bit when I was trying to make a new track after a long period of artist block, but after a few

Show more
Information
Category

Age Rating

4+

Price

9.99 USD

Size

13.54 MB

Provider

Igor Vasiliev
Copyright
© 2004-2023 Igor Vasiliev. All rights reserved.