Flamenco Compas Lite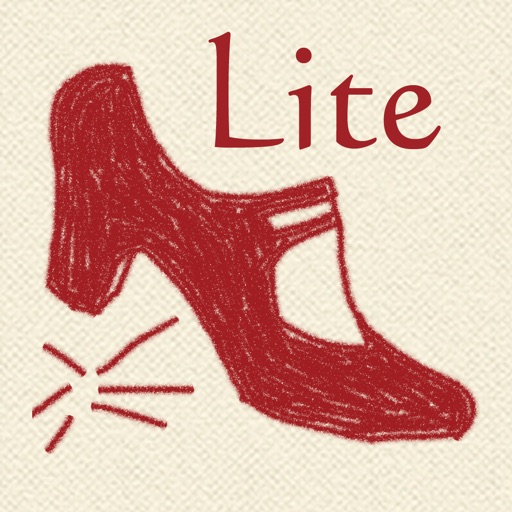 Guitar backing tracks for flamenco dance practice. Choose any speed to the nearest BPM! Save any flamenco form at any speed in a favorites list for easy retrieval. This is the free version of the app which includes only one track, 'alegria rhythm'. In the paid version, 'Flamenco Compas', the following endless tracks are provided: - tangos - solea escobilla - solea rhythm - alegria escobilla - alegria rhythm - alegria silencio - buleria - fandangos - guajiras - siguiriyas All tracks played by guitarist Aloysius Leeson (aloysiusleeson.com). Alegria silencio © 2015 Aloysius Leeson, all other tracks are traditional and arranged by Aloysius.
What's New
This app has been updated by Apple to display the Apple Watch app icon. The app now keeps the audio playing when the screen turns off.
App Privacy
The developer, A.J Leeson & K.A Manuel, has not provided details about its privacy practices and handling of data to Apple. For more information, see the
developer's privacy policy
No Details Provided
The developer will be required to provide privacy details when they submit their next app update.
Ratings and Reviews
Ratings and reviews are verified
ghisolfaq, 17.05.2022

The lite version basically has nothing for free.

It is a waste of time to download the lite version because there is nothing free available. It can be useful if you buy it.

RaeRaeCoolbot, 04.10.2019

Very handy for a dancer

This app offers the basic flamenco palo's in a clear and useful way. I actually prefer it to Dr. Compás (despite having fewer palo's and a big flaw) because of

Show more
Information
Category

Age Rating

4+

Price

Free

Size

29.64 MB

Provider

A.J Leeson & K.A Manuel
Languages
English, France, German, Japanese, Spanish
Copyright
© 2004-2023 A.J Leeson & K.A Manuel. All rights reserved.