Happy Birthday Song Player+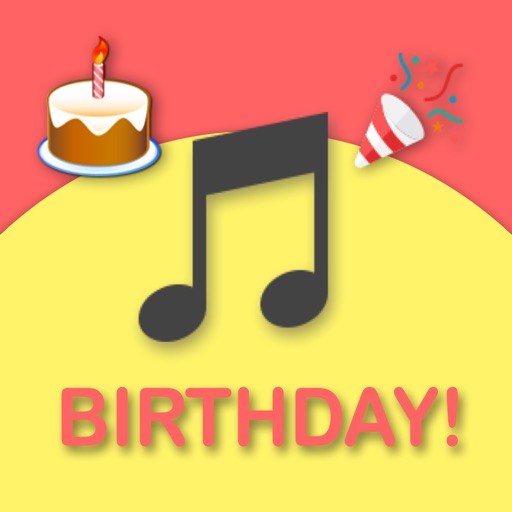 THE Happy Birthday Song Player! For Free!! You know it, you love it, the one and only traditional Happy Birthday song is now at your fingertips any time, any place! Play the BEST happy birthday song and have your friends and family sing along! For Free! THE TIME HAS FINALLY COME! Happy Birthday song in the palm of your hands! For Free! This version has TONS of instruments you can choose from! 26 of them! So many ways to sing the Happy Birthday Song! For free! - Electric Bass - Upright Bass - Liverpool Bass - Muted Bass - Picked Bass - Classical Guitar - Clean Guitar - Electric Rock Guitar - Acoustic Steel String Guitar - French Horn - Trombone - Trumpet - Clarinet - Flute - Harp - Saxophone - Strings - Marimba - Vibraphone - Clav D6 - Electric Piano - Grand Piano - Jazz Organ - Rock Organ - Pipe Organ - Wurlitzer - For free! Be the best Happy Birthday Song person the world has ever seen! Play the song, sing the song, play and sing the song at the same time with this app that has the song you... you love to play and sing together, with your family together, with your friends and family and neighbors all together or anyone who has a birthday and needs singing and wants the Happy Birthday Song! For Free!
What's New
The previously premium features are now free! Added a bunch of drum tracks, available for in app purchase!
App Privacy
The developer, MVVM Programming LLC, has not provided details about its privacy practices and handling of data to Apple. For more information, see the
developer's privacy policy
No Details Provided
The developer will be required to provide privacy details when they submit their next app update.
Ratings and Reviews
Ratings and reviews are verified
Smiley3635, 18.01.2016

Crap

The music is just the instrument being picked at, and you can't send it to anyone.

Señor PlannyPants III, 09.11.2015

Birthday!

This song is happy! Birthday! AaaaaaahhhhhaaaaaaHA!
Information
Category

Age Rating

4+

Price

Free

Size

51.24 MB

Provider

MVVM Programming LLC
Copyright
© 2004-2023 MVVM Programming LLC. All rights reserved.