HOT97 OFFICIAL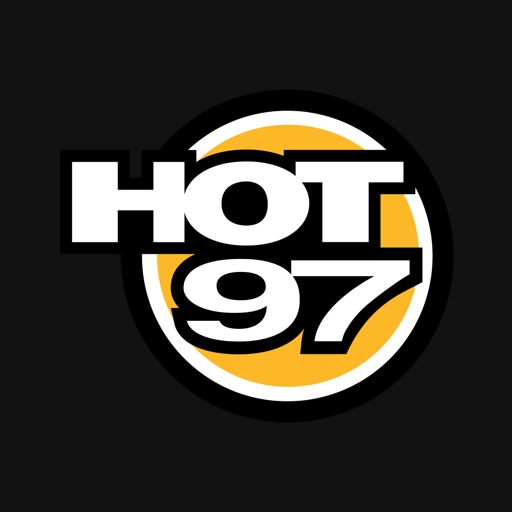 Take the legendary hip hop brand HOT 97 with you anywhere you go! The new & improved HOT 97 app allows you to listen to the hottest hip hop station wherever you are in the country. Catch up with your favorite HOT 97 personalities, and legendary DJ's. The HOT 97 app will keep you up-to-date on the latest in hip hop and culture, with breaking news and exclusive content and videos from Ebro, Laura Stylez, & Rosenberg, Funk Flex, Nessa and many more! Listen on-the-go to our library of podcasts, including "Ebro in the Morning," "Tap In With TT," along with mixes from your favorite DJs. You'll also be first in line for access to great contests and prizes, including a chance to win tickets to Summer Jam, which takes place at Metlife Stadium on June 12, 2022! Coming Soon: Live chat with your favorite HOT 97 Personalities + access to exclusive live-video only available on the app! Download the HOT 97 app now! Connect with the HOT 97 Facebook: https://www.facebook.com/HOT97OFFICIAL Twitter: https://twitter.com/hot97 Instagram: https://www.instagram.com/hot97/ Youtube: https://www.youtube.com/hot97
What's New
Join the conversation! You can now chat with your favorite on on air talent or interact while watching them live! This release also includes: Push Notifications, Performance Enhancements, and Bug fixes.
App Privacy
The developer, MediaCo Holding Inc., has not provided details about its privacy practices and handling of data to Apple. For more information, see the
developer's privacy policy
No Details Provided
The developer will be required to provide privacy details when they submit their next app update.
Ratings and Reviews
Ratings and reviews are verified
Vstro_Aog, 14.12.2022

To: Ebro and Peter

Ebro is a old racist man set in his stupid old ways! Yes you can be racist even if you are black… not just white people are racist (I am

Show more

MixUp402, 01.12.2022

Video tab doesn't work

Tried to use the app but very glitchy. Video tab won't work either.

Wongoli, 01.06.2022

Hot 97FM

That's my radio station because it was dope I like listen to the radio station is my station

NYC BONE, 25.05.2022

Old update is better

I don't like your new update go back to the old one

Solidgoldfx, 24.05.2022

Easy to use, great interviews and content

As a less experienced hip-hop and rap listener outside of New York, this is great. Fantastic interviews, live streaming is reliable and sounds good, always new content. Recommended!

CeNo65, 04.05.2022

The newest update disabled apple car play.

They broke the app for apple car play

780, 30.04.2022

Yo that's dope

Huge upgrade and love the way it looks. Clean. Easy to navigate and video is crisp and clean.

justhil1110, 30.04.2022

Crashing

I downloaded the app but it won't even open …it keeps crashing

J_J_J_J, 28.04.2022

Latest update breaks the app!

The app has been working great for year, however the latest update breaks the app, as it launches and then closes. App developers…please fix!
Information
Category

Age Rating

4+

Price

Free

Size

26.61 MB

Provider

HOT 97
Copyright
© 2004-2023 MediaCo Holding Inc.. All rights reserved.