Jamzone - Sing & Play Along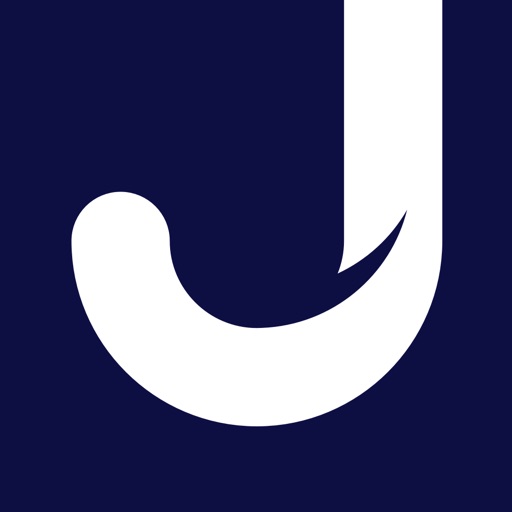 Meet Jamzone, your new favorite bandmate! Always at hand to back up your jam sessions, rehearsals, concerts, and videos of your song covers. Learn, practice, and perform with studio-quality backing tracks of all your favorite songs. Remove any instrument or vocal track without audio loss. Sing and play along with prompted chords and lyrics. Stay on beat with the metronome. Adjust the pitch and tempo to suit your style. Loop to train. Build setlists. And more! Jamzone is a plug & play band in a box offering an all-in-one multi-track mixer, teleprompter, and looper that will make you forget the complicated DAWs, tedious MIDI files and outdated backing track players. Find your jam amongst our catalog of over 50.000 high-fidelity backing track covers, refreshed with 400 new songs added each month, from rock to reggae, jazz to pop, blues to rap, and all other music genres in between. ****MAIN FEATURES**** * Remove any instrument and vocal tracks * Play along the chords teleprompter * Sing along the lyrics teleprompter * Play your backing tracks library offline * Stay on beat with the metronome click track * Control the backing track key * Control the backing track speed * Loop any song sections * Transpose to simplify the chords * Get a commercial license with our Pro plan ***Multi-tracks mixer*** Our multitrack recordings let you control the volume of each instrument. Remove the instrument you are playing and customize the volume of others to create your own backing band. Jamzone lets you create effortlessly guitar backing tracks, drums backing tracks, bass backing tracks, piano backing tracks, karaoke tracks, or any other instrument you play with just a few clicks. ***Custom Key & Tempo*** Adapt the key and tempo to suit your tessitura and rhythm. Always stay on beat with the metronome click track in your front speakers or in your monitors. ***Chords & Lyrics teleprompter*** Jamzone reinvents the songbook! The music plays in sync with the scrolling chords and lyrics, perfect for a casual jamming session, learning a song by heart, or preventing mental blocks for all musicians and singers! ***One Tap Loops*** Instantly loop one or many sections of your choice. Just want to practice the solo? Or rehearse that chorus lick? Easy! Turn on the loop mode with just one tap and train your skills! ***Chord simplification: Smartchords*** Whether you are a beginner, intermediate or advanced player, the song chords adapt to your skills thanks to a simplification system that's unlike any other app. Music theory experts joined forces with our developers to create an algorithm that transposes chords instantly to their closest simpler form (compatible with a capo on string instruments). ***Inter App Audio*** Jamzone is compatible with the Inter-App Audio standard, allowing you to activate effects, pedal apps, and other audio apps to use in conjunction with Jamzone. Terms of service: https://www.apple.com/legal/internet-services/itunes/dev/stdeula/
App Privacy
The developer, Recisio, has not provided details about its privacy practices and handling of data to Apple. For more information, see the
developer's privacy policy
No Details Provided
The developer will be required to provide privacy details when they submit their next app update.
Ratings and Reviews
Ratings and reviews are verified
Fretboardmaniac, 05.01.2023

I'm hooked. This is perfect for me!

I'm a lifetime jammer. I've always been the "how to play" not "what to play" type of person so I have never bothered to memorize any one full song because

Show more

raymack2000, 17.12.2022

Jamzone is fantastic!

Been using it for years. Incredible practice tool, learning app and live backing tracks. and keeps getting better. thank you!

Allaniludwig, 16.12.2022

Jamzone

The concept is terrific and most of the songs are really well done.However, if you are using it with a macbook pro, you may run imnto some problems. You will

Show more

b3 Gene, 12.12.2022

Roc-King

Great app, amazed at the song list library I downloaded 180+ songs first day. Played a 3 set gig with it a week later. Tracks sound great plus easy pitch

Show more

Neb2019, 09.12.2022

Amazing app

Awesome app. This is a must for any musician. Just get it!

jhrcnmjh, 20.11.2022

Highly recommend

Great app for musicians, I'm having so much fun with. It's quite addicting. Developers are very helpful and responsive with questions.

pylogix, 14.11.2022

Could be good but...

This is a very cool app but wish there not so many songe missing chords or lyrics of both.

D. Hickey, 10.11.2022

Don't like subscription format

I a

Bamapop51, 07.11.2022

?

So far so good
Information
Category

Age Rating

4+

Price

Free

Size

43.66 MB

Provider

Recisio
Languages
English, France, Spanish
Copyright
© 2004-2023 Recisio. All rights reserved.