Mic Room LE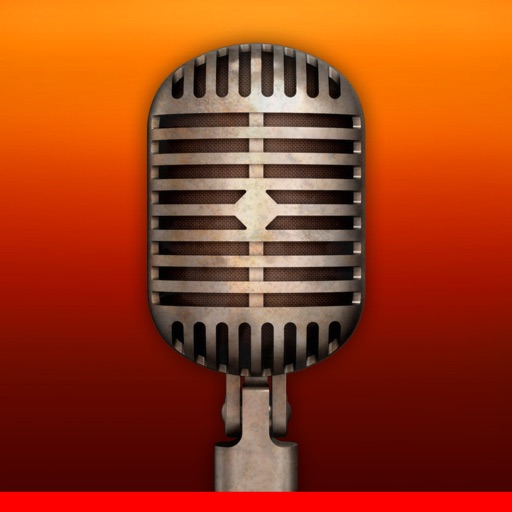 Mic Room is an extremely powerful and easy-to-use microphone modeling app for your iPhone or iPad. It gives you a comprehensive virtual collection of some of the most iconic microphone models of all time. Now you can have a diverse and versatile range of mic sounds that you can bring with you for use anytime and anywhere. The LE version of Mic Room comes with 1 microphone to get you started. You can expand your collection by upgrading to the full version or by selecting individual models a-la-carte. Mic Room gives you up to 20 microphones to choose from, that cover the entire spectrum of sounds from classic to contemporary: You get a spread of dynamic, condenser and ribbon microphones that have all been modeled on the essential tools used by A-list production studios everyday. And you can add on to this initial collection with even more microphones via in-app purchase. Using Mic Room couldn't be easier. It works seamlessly with your favorite high-quality hardware microphones (like IK's new iRig Mic Studio or iRig Mic HD 2 ) or the built-in mic on your iPhone or iPad. Just plug in, open the app, select which model you want your mic to sound like and there you have it — you're ready to go. And, to make sure you always get the best sound possible, each virtual microphone includes an input gain knob and an easy-to-read circular level meter. Just touch and drag until you get the sound you want. You'll be amazed by the sound quality of these microphones. It's just like having the real thing in front of you. This should come as no surprise as each has been crafted by the same team of engineers behind IK's acclaimed AmpliTube and VocaLive families of apps and software. Mic Room is Audiobus and Inter-App Audio compatible, so it can be effortlessly used with other hosts and applications for many creative possibilities. Features: • Powerful yet easy to use microphone modeling app • Comes with 1 mic model • Register any IK Multimedia microphone to unlock 2 more mic models free • Expandable with more mic models via in-app purchase • Input sources matched to IK Multimedia's range microphones for superior accuracy and realism • Also works with your iPhone or iPad's built-in mic • Adjustable input level • Level meter • Master bypass switch • Inter-App Audio and Audiobus compatibility • FULL version also available For more information: www.ikmultimedia.com/microom Accessories information: www.ikmultimedia.com/irig
What's New
This app has been updated by Apple to display the Apple Watch app icon. - Added support for iRig Mic HD 2 and ARC 2.5 MEMs microphone as input sources. - General reliability & security improvements.
App Privacy
The developer, IK Multimedia US, LLC, has not provided details about its privacy practices and handling of data to Apple. For more information, see the
developer's privacy policy
No Details Provided
The developer will be required to provide privacy details when they submit their next app update.
Ratings and Reviews
Ratings and reviews are verified
dropadeuce, 17.08.2021

Won't hear me

iPhone mic absolutely enabled with this app but it can't hear me. Emailed support and no response. Spent 20 mins researching and trouble shooting. Piece of crap app.

snbd evd, 14.08.2021

The app stops working after the second time I use it

Bc

Bluesboy1234abcdefg, 12.07.2021

Nope and nope

Downloaded app, made an account, and it didn't work. The manual that's supposed to help you won't load and there isn't anything to help troubleshoot. Don't waste the $1.99 I

Show more

J.Griz, 06.01.2021

Does this thing that work with AirPods?

Sitting here trying it out and can hear nothing coming through my AirPods try to click on headphones for source and nothing happens.

Jai'yaKimbrew, 23.07.2020

I LOVE IT

OMG I LOVE IT

Bubbel master YT, 24.05.2020

WASTE OF TIME

I tried to sing but it won't let me.I hate this Add

S0PHIAG, 23.05.2020

Do not recommend

It does not work at all

quiz querk, 09.10.2019

Not letting me get it

It will not let me download the app

I download stuffs., 10.07.2019

Are you kidding me right now!

I immediately deleted this it's so bad! I am trying to sing, I am pressing EVERY button, and nothing happens! And also, WHY do you need to retrieve an app

Show more
Information
Category

Age Rating

4+

Price

Free

Size

234.44 MB

Provider

IK Multimedia US, LLC
Copyright
© 2004-2023 IK Multimedia US, LLC. All rights reserved.