Mix Up Studio - DJ Music Maker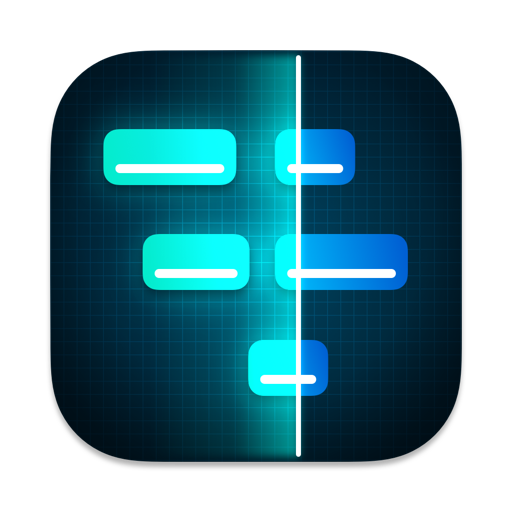 We love making music. And that's why we created Mix Up Studio. This is a real find for those who love music as much as we do! It is a portable studio for creating music in all popular genres anywhere and anytime wherever the inspiration might come to you. Be creative and bring even the most daring ideas to life: Mix Up Studio will do its best to transform it into awesome music tracks! Mix Up Studio FEATURES: - VARIETY OF INSTRUMENTS Missing guitar sound? Or maybe you need some sounds of organ or harmonica? Mix Up Studio provides a wide range of musical instruments: choose the most suitable one, and use the sequencer to write its part. - COLLECTION OF SOUND EFFECTS AND FILTERS Apply different sound effects and filters from the collection to add creativity to your music. - METRONOME Don't mess up the tempo! Mix Up Studio also includes a metronome feature to make your creations even more harmonious. - EASY TO USE With comprehensive tutorial and simple interface you'll master this app in no time. Record your tracks so you or your friends could enjoy them again at any time. Feel what it's like to have a music studio in your pocket! Privacy Policy: https://musictopia.club/privacy Terms of Use: https://musictopia.club/tos
What's New
We've fixed minor bugs that might cause some inconveniences to users. This version is the right version for you.
App Privacy
The developer, MYUZIK TOPIA, OOO, has not provided details about its privacy practices and handling of data to Apple. For more information, see the
developer's privacy policy
No Details Provided
The developer will be required to provide privacy details when they submit their next app update.
Ratings and Reviews
Ratings and reviews are verified
bluesride, 30.10.2022

quite expensive

for what it is

Max_thegreat, 25.10.2022

such a good game for begginers

all you have to do is click a button. and you get a beat so i think this game would be good for begginers but dont spam notes.

10012847, 28.01.2022

awful app

could nto figure it out and was not user friendly

sha tursty, 08.01.2022

crap

total crap.... pretty much locks my laptop with the "subscribe" prompt/menu as soon as i open it, wont let me click no and even somehow blocks the red "x"

Show more

izzysquad5, 03.10.2021

isabella

i do not really know whet i am doing i would like some obvisouse directtions

PoopCrapSpew, 11.12.2020

Garbage

Garbage

ghegts, 04.12.2020

hate it

this app is the most terrible app i have ever downloaded this app is the worst it never lets me exit out and delete it.To everyone do not download

Show more

fethcguhddhgcfgbcfjjcgjvdtub, 22.09.2020

don't get

When I got this app it didn't even work

Jan levinson, 05.05.2020

bad

i dont know how to cancel my subscription
Information
Category

Age Rating

4+

Price

Free

Size

112.68 MB

Provider

Music Topia
Languages
English, France, German, Italian, Japanese, Korean, Portuguese, Russian, Simplified Chinese, Spanish, Simplified Chinese
Copyright
© 2004-2023 MYUZIK TOPIA, OOO. All rights reserved.