Nerve DJs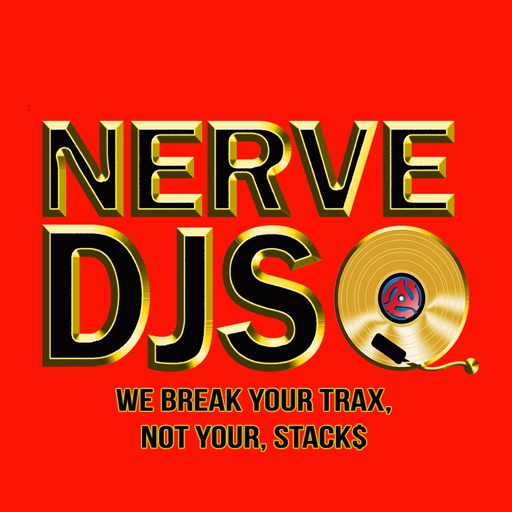 Nerve DJs was established by four prominent disc jockeys in Cleveland, Ohio. Not satisfied with simply getting music from a local record pool, these four disc jockeys established a union where local and regional disc jockeys could benefit from a union or an association of DJs and musicians in the area for the purpose of economic empowerment. The Association was incorporated in 2003. Nerve Djs realized that bringing disc jockeys together under one house, an economic force to be reckoned with would be established in northern Ohio. After achieving immediate success, this philosophy was used to branch out to other states. Today, Nerve DJs has members throughout the states and beyond. The purpose of the Nerve DJs is not to just distribute promotional MP3s for establishing a music library, but again, to create an organization were both artists and disc jockeys would benefit economically by partnerships with each other and industry giants such as Monster Products, Rane, Stanton, Pioneer, Numark, Native Instruments, and other industry giants, audio manufacturers and software suppliers. Unlike record pools and MP3 pools that simply distribute promotional tracks to disc jockeys and those who claim to be disc jockeys, Nerve DJs boasts that they are providing a service that far outweighs anything that a MP3 pool and a record pool could ever provide. Since the early days of Nerve DJs, we have presented showcases, conferences, tours, conference calls and workshops that demonstrate hands-on techniques from some of the biggest manufacturers of DJ Products. At our 2007 event Rane sponsored us and sent DJ Jazzy Jay to present the new TTM 57 Rane. With much success as a DJ Coalition and our membership growing into the thousands, in 2010 we added The NerveDJs Industry Bi-Weekly Conference call bridging the Artists with the DJs that break trax. 2012 we began working on www.NerveDJsMixtapes.com and went public February 2013, it was a slow start but has since gained a lot.
What's New
- View the Live Stream from the app - Added Apple Watch - New Logo
App Privacy
The developer, NERVEDJS.COM, L.L.C., has not provided details about its privacy practices and handling of data to Apple. For more information, see the
developer's privacy policy
No Details Provided
The developer will be required to provide privacy details when they submit their next app update.
Ratings and Reviews
Ratings and reviews are verified
cblack267, 16.06.2022

Really Dope App!

The Nerve DJs break yo tracks and not yo stacks! The Nerve DJs all in one place. Come get your fill!

The best baby momma Booski, 04.03.2022

10/10

Easy to function and good content

DJ Johnny' O, 21.10.2021

Five Stars

NerveDJsRadio Mobile App is full of great music mixes and Live video of the shows that broadcast daily on their stations. Sound is amazingly clear and you can hear every

Show more

Y3aaDo33, 18.06.2021

YeaaDoee

Love and support is real. Plays are Legit.Feed back is lovely. Overall satisfied with service. Thanks in advance.

DjGoshay, 16.11.2020

Happy Listener

I love the variety of music that I can listen to on the station. I can hear new music that I can play when I'm djing in the clubs. If

Show more

Skeet Montana, 06.07.2020

Skeet Montana

Great platform for the city. They support all generations of Hip Hop/ Rap music.

IamDjBall, 26.03.2019

Nerve DJs app

One of the best apps to catch great vibes too. Download today and catch a vibe!
Information
Category

Age Rating

17+

Price

Free

Size

26.2 MB

Provider

NERVEDJS.COM, L.L.C.
Copyright
© 2004-2023 NERVEDJS.COM, L.L.C.. All rights reserved.