Pentasport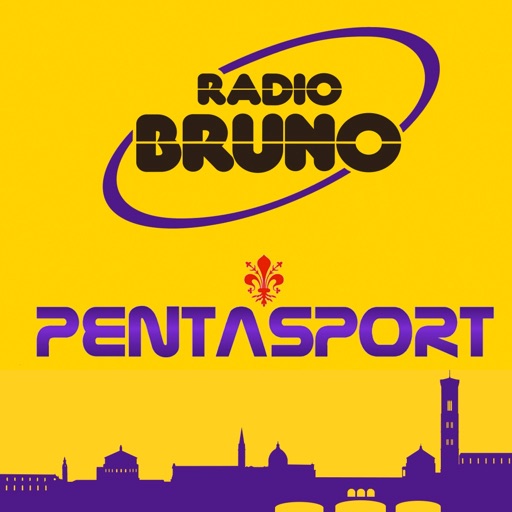 Ascolta la musica di Radio Bruno, il Pentasport e le partite della Fiorentina ovunque ti trovi! Si parte alle 7.45 con la "Rassegna stampa del Pentasport": quaranta minuti di diretta con i giornali e i siti internet con i commenti di un opinionista. Dalle 13.00 alle 15.00 arriva "Anteprima - A pranzo col Pentasport" e dalle 18.00 alle 20.00 va in onda lo storico programma Pentasport. Inoltre, al 40° minuto di ogni ora, VIOLA 40. Con il Pentasport potrai seguire dalla app tutte le partite della Fiorentina in diretta, con il pre e post partita.
What's New
Nuova veste grafica Nuovo player per rendere migliore l'esperienza dei nostri ascoltatori Aggiunta la possibilità di inviare un messaggio alla diretta Segui sui i nostri social
App Privacy
The developer, RADIO BRUNO Soc. Coop., has not provided details about its privacy practices and handling of data to Apple. For more information, see the
developer's privacy policy
No Details Provided
The developer will be required to provide privacy details when they submit their next app update.
Ratings and Reviews
Ratings and reviews are verified
Unison8788, 08.03.2017

Cool

Pentasport app is very helpful for me, smart feature, I love it, will recommended to all my friends, Five star for this work ❤️❤️❤️

Shauket sheikh, 03.02.2017

Pensport

Good app recommended to launch english version as well.

Evanro1, 31.10.2016

Nice app

Great app for everyone . Love it so much z easy to use
Information
Category

Age Rating

4+

Price

Free

Size

342.17 MB

Provider

RADIO BRUNO Soc. Coop.
Languages
English, Italian
Copyright
© 2004-2023 RADIO BRUNO Soc. Coop.. All rights reserved.