Pleng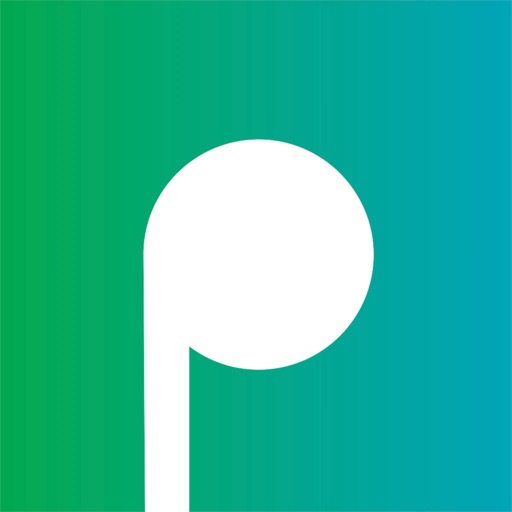 Old classics? Check! Khmer songs? International jams? Double check! Access songs from Cambodian & International artists in genres that you love. To top it off, get curated jams that tailor-made for you. We don't mean to brag, but we have it all! Just plug in to Pleng by Smart & plug out the world. ASSORTED FEATURES • A digital library of 1,000,000+ songs– You'll be spoilt for choice! • Rock, Pop, Rap, Hip-Hop, Jazz, Trance, EDM, Dance, Disco, Jazz, Classical, Salsa, Instrumental, Party Hits, New Songs, Old Songs, Sad Songs, Romantic , Khmer Songs, DJ mixes, Instrumental, International Music, Albums & what not! The list goes on. • Discovery – Get music that matches your mood • Radio - On-demand channels curated for you • Brand New Player – Shuffle it. Repeat it. Play it. • Artist Profiles – Now follow your favourite artists and don't miss a beat. • Now login with your mobile number and have one login for multiple devices – so that you don't miss a beat. • Songs that you've been playing on loop are right on top. • We also arm you with recommendations in tune with your tastes & bent. ENDLESS ENTERTAINMENT WITH PLENG PRO • WiFi down? Sketchy network? Internet off? Music is still on! • Avoid pesky data charges! Take all your music offline. • Ad-free = Stress-free. No drama only Pleng by Smart! • HD music at your fingertips – Enjoy unlimited offline listening. UNITY IN DIVERSITY Our fest from the west comprises of Mariah Carey, Taylor Swift, Justin Bieber, Selena Gomez, the Chainsmokers, Katy Perry, Enrique, Shakira, Eminem, Jennifer Lopez, Rihanna, Pitbull & just to name a few. We have it all from egg to apple- Khmer For Pop we have Kmeng Khmer, SmallWorld SmallBand, Adda, Heng Pitu, Chet Kanhchana, Fulet, Oun. For Retro we have Sin Sisamuth, Meng Keo Pechta, Ros Sereysothea. For Rock we have P-Sand, Sam Rocker , Oung Soria, Suffer. We have hip Hop too with Vann Da, Bross La, T.O., Tempo Tris. Or all songs from our local production houses like Hang Meas, Town, Sunday, KlapYaHandz and more. MUSIC FOR YOUR MOOD Monday blues got you down? A workout sesh in progress? Keep your music in sync with your mood with the Discovery feature of the app. LISTEN & EARN Play & share songs, invite friends, create playlists. Earn points as you interact. Redeem the points & go Pleng PRO for FREE. WHAT'S YOUR PICK Our diverse Pleng PRO subscription plans will never let your options run dry. Subscribe & enjoy unlimited music downloads.
What's New
Bug fixes and Performance improvement.
App Privacy
The developer, Smart Axiata Co., Ltd., has not provided details about its privacy practices and handling of data to Apple. For more information, see the
developer's privacy policy
No Details Provided
The developer will be required to provide privacy details when they submit their next app update.
Ratings and Reviews
Ratings and reviews are verified
AhJreng, 23.08.2022

Lacking

This is just one of the users' opinions. I do enjoy this app so far and one of the big issues is lacking between change songs.

TN Diaablooo, 17.06.2022

Please fix

I dont know why my account keeps on glitching like it swap my account with some other pleng users. Im so frustrated because my original account had like 40k points

Show more

Ravyzz2019, 12.10.2021

Perfect app

Love it and appreciated with the songs

Sithorn_dt, 04.06.2021

Review

A lot of Khmer song but This app is running slow , doesn't run well on iPhone

Gudgal gunbad, 16.04.2021

Can't listening and open another app

Please fixed it due to my experience, I can't listening music during open another app like fb or messenger.

napole168, 15.02.2021

Please add more khmer songs!

Finally I can use this app oversea! Thanks

Pichyano, 03.01.2021

should have lyrics

i really like this app but it have no lyrics, i hope the next version it have lyrics lives on time line

Pheaktra HPS, 04.12.2020

Something New!!!

I need something new & creative such as: - theme for users to decorate their app - lyrics in every songs or let users add the lyrics by themselves - more international

Show more

pongiooo, 25.10.2020

App response is too slow

Whenever I switch song It's so slow even my internet connection is good.
Information
Category

Age Rating

4+

Price

Free

Size

134.68 MB

Provider

Smart Axiata Co., Ltd.
Copyright
© 2004-2023 Smart Axiata Co., Ltd.. All rights reserved.