Pocoyo Disco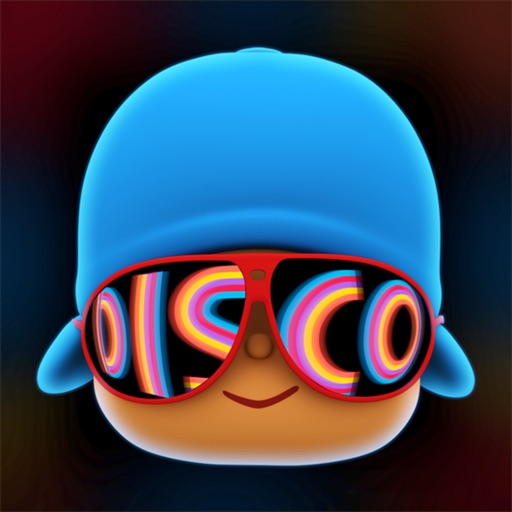 Create your own music videos with Pocoyo and share them with your friends! Have fun creating your own music videos with the dozens of funny animations featuring Pocoyo and his friends. Select the song you like best. You can also use a song that you've previously recorded with your voice! To begin to edit your video simply drag the animations that you like best to the timeline. You have more than 100 animations of every style to choose from! Discover them all. As you create your own music video, remember to check your progress to make sure that your video is coming along the way you'd like it. The application has free animations and others that can be accessed by purchasing them. When you purchase a pack of animations you will also eliminate all advertising from them.
What's New
This app has been updated by Apple to display the Apple Watch app icon. New Pocoyo Disco animations and songs
App Privacy
The developer, Zinkia Entertainment, S.A., has not provided details about its privacy practices and handling of data to Apple. For more information, see the
developer's privacy policy
No Details Provided
The developer will be required to provide privacy details when they submit their next app update.
Ratings and Reviews
Ratings and reviews are verified
aw22232213, 26.07.2022

This app is bad the reason why

When I got this app I was exited to make a video but when I was making a video the app crashes please fix it

Attibop, 17.07.2022

Removeing the crash

I am an uncrashed expert! not a loser! please do not crash in Pocoyo Disco!!

B0r1cu4 787, 12.04.2022

Okay but crashes

Okay i'm alejandro in my dad's ipad and you know i really like this app but there's a problem here, whenever i make a video by just cropping a scene

Show more

AleRocks718, 28.03.2022

Never lets me make a video

Whenever I press create video, it just stays on the title screen, that happened to me just now can you fix this bug? Device: iPhone 8 Version: iOS 15.4

fofoelmarino, 19.04.2021

Kicks me out

Every time I press a button it kicks me out,every time It does that it sends me back to the loading screen

Firework101, 24.11.2020

Like the game but too many ad's pop up

Like seriously every time I do something the ad will pop up, it's annoying

SwiggitySwaggerJaeger, 18.03.2017

Good but crashes

As a Pocoyo fan I luv this app but it keeps crashing & then deletes my progress & when I try 2 download a vid it won't let me sooooooo

Show more
Information
Category

Age Rating

4+

Price

Free

Size

281.68 MB

Provider

Zinkia Entertainment, S.A.
Copyright
© 2004-2023 Zinkia Entertainment, S.A.. All rights reserved.