ShaqFu Radio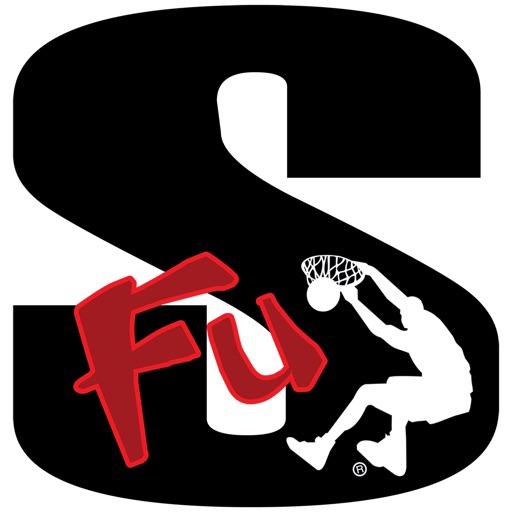 Shaquille O'Neal, former NBA superstar and current TV analyst for Turner Sports Network has his own new online radio station, Shaq Fu Radio. ​ Shaq Fu Radio is Hot Hip-Hop & R&B as well as live DJ mixes from DJ Diesel, Shaq's friends, and new up and coming artists. Tune in and hear Shaq like you have never heard before. It's personalized and unique content that includes live call in shows, stories about his basketball career, his musical influences and a behind the scenes look into the business that is Shaq Inc. The station also features up and coming talent that will have unprecedented access to the airwaves. O'Neal says "I'm gonna do something that has never been done before. Shaq Fu Radio is going to allow up and coming artists and DJs a chance to show off their talent by submitting their music and mixes to me." Find out more at http://shaqfuradio.com
What's New
This app has been updated by Apple to display the Apple Watch app icon. Bug fixes and notification improvements
App Privacy
The developer, Dirt Road Media LLC, has not provided details about its privacy practices and handling of data to Apple. For more information, see the
developer's privacy policy
No Details Provided
The developer will be required to provide privacy details when they submit their next app update.
Ratings and Reviews
Ratings and reviews are verified
jenny695252, 27.07.2022

Love you big man

Shaq please need tickets to the next show man just downloaded your app and and

loveall62636$, 27.07.2022

I love Shaq

I love shaq one of my role models

lakerna34, 08.07.2021

Shaq is HUGE!

Love the app cuz. Now the world knows Shaquille O'Neal is DJ Diesel & Shaqfu Radio is his radio station. Great work Shaq, the sound is totally you. The Hip

Show more

jpinn2116, 01.11.2019

Omg

So good SHAQ IS DADDY this app work 100% of the time every time. I love how there are so many different songs and it's filled with variety. I hope

Show more

Houdini's, 27.10.2019

Awesome app and music

Love all the mixes and DJ Diesel Rocks

Benjamin kaplowitz, 02.04.2017

Kazaam

This app is a slam dunk!

WRC GTI, 10.02.2016

UOP Alumni

Awesome! Better than other online station!??

Lbrayner, 28.11.2015

Best online radio eva!!!

Shaq congrats!!! Awesome radio, I can listen all day 24/7. Better than spotify, pandora and bla bla bla

Ko ko lo, 14.08.2015

Shaqtin a Fool!

Awesome app! Almost as good as shaqs free throws ???
Information
Category

Age Rating

12+

Price

Free

Size

24.76 MB

Provider

Dirt Road Media LLC
Copyright
© 2004-2023 Dirt Road Media LLC. All rights reserved.