Taptronome Pro - Metronome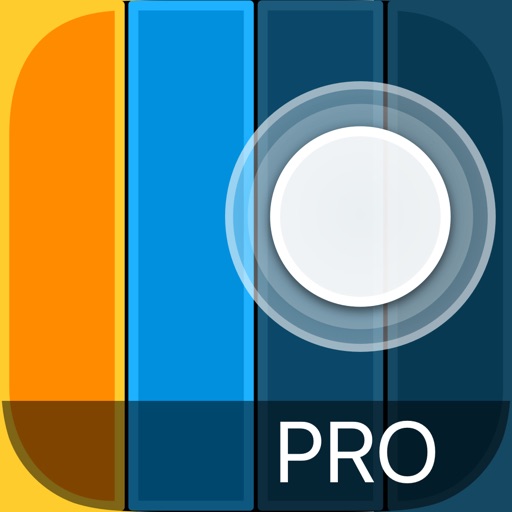 Taptronome is the first gesture-based metronome for the iPhone and Apple Watch. Designed for ease-of-use and glanceability, engineered for accuracy. • Intuitive swipe and tap controls • Gorgeous, fullscreen beat indicators • Highly accurate tempo and timing • Modern digital and classic analog tones The "Tap Tempo" feature detects a tempo from your finger taps automatically. And even while the metronome is running, swipe up and down or left and right on your phone to change tempo or timing on-the-fly. Taptronome on your Apple Watch makes the perfect click-track remote control. Set the tempo with your voice, dial it in with the digital crown, or tap a rhythym directly on the Watch display. Useful for students, musicians, and composers alike, Taptronome is always handy and ready to help you keep time. Learn to play a tricky piece, keep your bandmates on beat, and find your rhythm. Fast. Accurate. Beautiful. Taptronome
What's New
Support for larger phones and lots of internal updates
App Privacy
The developer, Kevin Kazmierczak, has not provided details about its privacy practices and handling of data to Apple. For more information, see the
developer's privacy policy
No Details Provided
The developer will be required to provide privacy details when they submit their next app update.
Ratings and Reviews
Ratings and reviews are verified
FosterBass, 12.10.2015

Needs haptic support

Useful app with features that you wouldn't expect, but will be happy to find (such as subdivisions , as well as gestures to change time signature and temp). Would be

Show more

JustLaxin88, 08.08.2015

Worth the money

$2.99 and I get rid of the hideous bottom banner? No brainer!
Information
Category

Age Rating

4+

Price

0.99 USD

Size

36.83 MB

Provider

Kevin Kazmierczak
Copyright
© 2004-2023 Kevin Kazmierczak. All rights reserved.