Trap Pads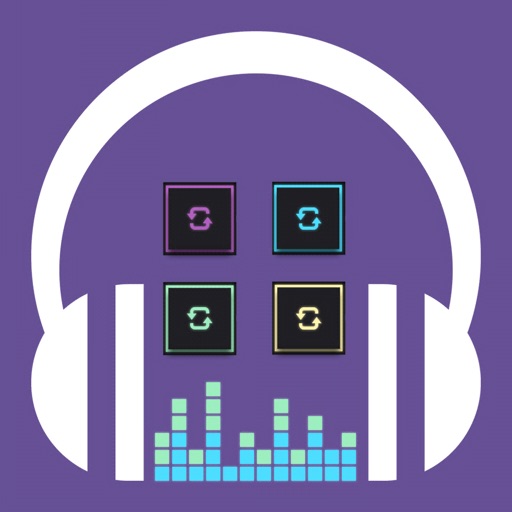 Trap Pads - is a virtual Sampler and drum pads. With Trap Pads you'll get the opportunity to create your own Trap audio tracks. You can use Loops, One-Shots and Samples to create melodies on the fly. Metronome will help you to keep the rhythm. Play together with your friends and create a truly outstanding Hit. Become a real music producer and show who the best at party is.
What's New
- UI updated - Bug fixes
App Privacy
The developer, Evgeny Molofeev, has not provided details about its privacy practices and handling of data to Apple. For more information, see the
developer's privacy policy
No Details Provided
The developer will be required to provide privacy details when they submit their next app update.
Ratings and Reviews
Ratings and reviews are verified
Datguy3982, 28.05.2021

No sound

Good app had it on my old phone but I'm not getting any sound this time ..

Karlisima19, 08.05.2020

Best I ever got

It's perfect

samoan power house, 28.04.2020

I kinda like it

I can't hear it when I take off my headphones I can't here it and I am trying to make a rap album and it will not work I can't

Show more

8r00klyn250, 31.03.2020

Great but only four stars

OK this app is Great but it would be better if you could be able to share your song do you have created to all platforms and saving the song

Show more

EliMauiV, 24.12.2019

Confused

So I just downloaded this app cuz my brother heard rapping along to a song and said I should experiment with creating my own. The one thing I don't like

Show more

C_host_, 25.10.2019

Where's the recording????

How do we get the recording??? I don't where u can go to file sharing from the app on iTunes.

Ybg Huncho, 13.07.2019

I love this app. Just one question

How can I view my recordings of my beats. Can you drop a tutorial on it?

SHARKY Playz, 24.03.2018

Suggestions⬇️ Trap Pads™

I reviewed your other app called "Hip Hop Pads" It's a great app! My suggestions for this app.⬇️ So I love making songs. It one of my favorite things to do. But

Show more

Birdlover97, 10.01.2018

Confused

The app is in incredible!!! I just made a really awesome beat for anew rap song I'm working on, and I recorded it but can't seem to figure out how

Show more
Information
Category

Age Rating

4+

Price

Free

Size

85.91 MB

Provider

Evgeny Molofeev
Copyright
© 2004-2023 Evgeny Molofeev. All rights reserved.