TUNE - Smart Chromatic Tuner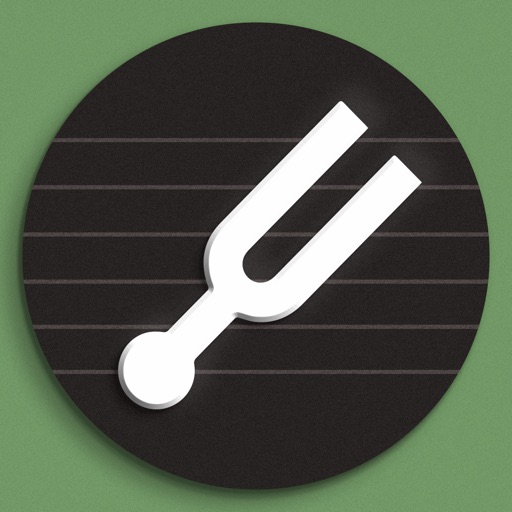 TUNE provides accurate and intuitive chromatic tuning for over 30 different instruments. From cello to trumpet, guitar to clarinet, TUNE ensures you're always playing in perfect pitch. Whether you play brass, woodwind, strings, an acoustic or electric guitar, TUNE guarantees your instrument is always sounding its best. If you want a tuner that: • Is free, simple, and intuitive to use • You can tune to any pitch or frequency • You can use whenever, wherever you are • You can improve your perfect pitch skills with Then download TUNE and make your instrument sing. ------------ Is your instrument compatible with TUNE? TUNE was developed and tested by professional musicians who regularly perform in ensembles, bands, and orchestras. As a result, it's compatible with over 30 instruments. TUNE is for you if you play: • A fretted instrument (i.e. ukulele or an acoustic, electric, or bass guitar) • A fretless instrument (i.e. violin, cello, or contrabass) • A brass or woodwind instrument (i.e. clarinet, saxophone, trumpet, or trombone) ------------ Do you have any questions or feedback? We'd love to hear from you: support@fretello.com
What's New
Pocket Tune is now called Tune and comes with a whole new color scheme.
App Privacy
The developer, Fretello GmbH, has not provided details about its privacy practices and handling of data to Apple. For more information, see the
developer's privacy policy
No Details Provided
The developer will be required to provide privacy details when they submit their next app update.
Ratings and Reviews
Ratings and reviews are verified
Trumpet user, 21.11.2022

It tunes well

It tunes trumpets well but everything else alright

Some Person 55, 05.11.2022

Inaccurate

Not good for double bass it always 25 cents sharp or flat.

Metaglyph, 26.10.2022

Watch app doesn't work

I wanted a tuner on the Apple Watch and was initially happy to find Tune. The iPhone version works well but the watch version says "Listening…" and then "Phone not

Show more

Mr beast 001, 07.07.2022

Good app

Awesome cool helpful only 4 star because the app has only 1 octave and to reach the second you need money.

123456780986543, 29.07.2021

This is crap

I doesn't know what a c is an changes to e flat or d

Vincent14472, 27.06.2021

So far so good

It's a great app with a cool looking UI. So far I haven't seen any adds, but on apps like these it's bound to happen. I hope not though as

Show more

DallasHendricks, 27.09.2020

Not a real Watch app

I wanted a tuner app for my Apple Watch, and this was the top of the list. I downloaded it, but it only works if you have the iPhone running

Show more

Cellusprayer, 03.10.2019

SO BAD

I hate this app SO much!!!! It just sits there doing NOTHING!!!! Do not download!!! ??????

Vanilla suger soap, 05.08.2019

Great app but needs some work

I love this app and it's very useful compared to other apps but I have a little trouble tuning the G string on my violin.whenever I try playing the G

Show more
Information
Category

Age Rating

4+

Price

Free

Size

42.38 MB

Provider

Fretello GmbH
Languages
English, German
Copyright
© 2004-2023 Fretello GmbH. All rights reserved.