Vocalstar - Discover Artists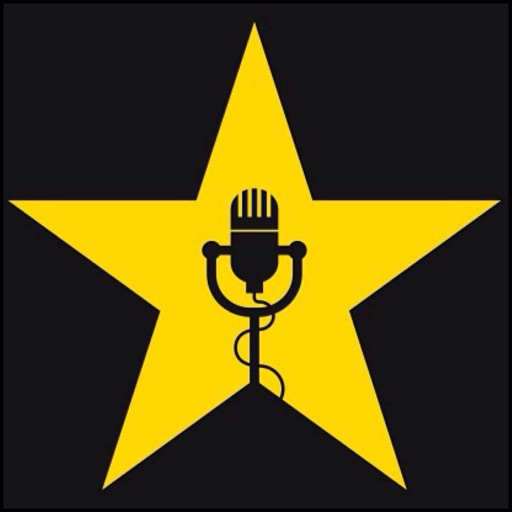 Vocalstar is the #1 artist discovery app for new, up and coming, and aspiring artists to easily get noticed, and for music fans to discover soon to be stars. Be creative, express your art and unique sound by posting audition videos to your profile for other users to judge, comment on, and share. Compete with other artists around the World, as you rise to the top and become the World's favorite Vocalstar. Now let's get started. And remember, if you think the artist is the Next Star, Swipe Right! ARTISTS Get discovered and grow your fan base by posting audition style videos to your profile. Share links for your fans to visit and listen to music on your SoundCloud, Spotify, Apple Music, and YouTube profiles. FANS Swipe right or left to Judge Auditions. Search artists by name, or discover and follow the latest Featured Artists on the app. Share links of your favorite artists on social media for others to also discover. FEATURES • Upload audition videos to your profile. • Judge and comment on other users auditions. • Keep track of your favorite Vocalstar's by following their profiles. • Customize your profile with your profile image, and intro video. • Add links to your SoundCloud, Spotify, Apple Music, and YouTube Profiles. • Search artist by name, or scroll through the latest featured artists. • Follow Vocalstar's favorite artists and auditions. • Keep track of the total amount of stars, comments, views, and shares you have received on your auditions. • Communicate with other users via Vocalstar Chat. • Share auditions on social media. SUPPORT Hey! Welcome to the Vocalstar Family! We are always working hard towards making the user experience better, therefore if you experience any Bugs/Crashes please kindly Report them on the Contact Page of our Website at vocalstar.ca/Contact (Topic: "Report Bugs/Crashes"). Thank You for your patience. BLOG If you like what we're up to, you may also like our blog. Vocalstar Blog is a premier indie music and lifestyle blog. We support indie artists. Discover new, up and coming, and aspiring artists. And explore life behind the music. Explore brand new content, music, news and more with the official Vocalstar Blog, also Available on the App Store. Visit us at vocalstarblog.ca SOCIAL Follow us on: Instagram, Facebook, and Twitter @vocalstarapp and @vocalstarblog #vocalstar #vocalstarapp #vocalstarblog
What's New
You Asked, We Listened! We're always making changes and improvements to Vocalstar. To make sure you don't miss a thing, just keep your Updates turned on. This release includes: 1. New login screen for fans and artists. 2. Advanced notifications. 3. Revamped Vocalstar Chat. 4. A few new exciting features we'll leave for you to discover. 5. Extermination of pesky bugs, and performance improvements to improve stability. Love the app? Rate us! Your feedback is music to our ears, and it helps us make Vocalstar even better.
App Privacy
The developer, Cory James, has not provided details about its privacy practices and handling of data to Apple. For more information, see the
developer's privacy policy
No Details Provided
The developer will be required to provide privacy details when they submit their next app update.
Ratings and Reviews
Ratings and reviews are verified
styven310, 20.11.2019

Pretty awesome app

Great app for listening to upcoming artists. Being a person that enjoys going to local concerts, its nice to get to hear other people's talent before it goes viral. Highly

Show more

ZaneMusic, 20.11.2019

Best Music App

Best Artist Discovery App of 2019! This app combines some of my favorite app features. And makes it easy to share my music, and build my fan

Show more

Ariggins37, 19.11.2019

I like it

This is a very clever app. Gives artists a new platform to show their passion.

EstellahHill, 19.11.2019

Love it!

I am one of the many artists working with the vocal star team and have been treated with nothing but kind open arms! The vocal star app is an awesome

Show more

RobHayesTDZ, 17.11.2019

Great job guys

I love this app + these guys do great interviews with artists. Keep Going!!!!

Brand1990, 22.10.2019

LOVE IT!!

Great app to discover and follow new and up and coming artists you love. So happy I found this app! Great idea!!

mikeb723, 16.05.2019

Artist friendly

I received an email with the link.....down to eaarrrfffff people now go check out BigMacBZ on it??
Information
Category

Age Rating

9+

Price

Free

Size

42.53 MB

Provider

Cory James
Copyright
© 2004-2023 Cory James. All rights reserved.