VoiceShare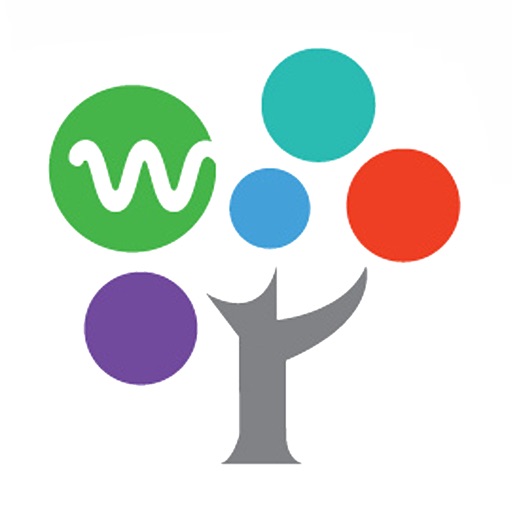 Consistently reading, talking and singing to children, even before birth, can benefit them developmentally and prepare them for future educational success. Children thrive when parents and loved ones share their voices.   "The incredible power that helps nurture the brain into optimum intelligence and stability is parent talk." Dana Suskind, M.D. Thirty Million Words: Building a Child's Brain   With VoiceShare you can read books, sing songs and share stories between family and friends across town or across the globe. Ask your sister to sing a lullaby or dad to record a book for bedtime. Bring your family and friends closer together with the power of entertaining content and the human voice.   VoiceShare can be used as a stand-alone application and is compatible with all WavHello products.   OVERVIEW -Record books and songs easily to share in a secure family network -Make up fun and original tales with brain-stimulating Story Makers -Record and share family audio histories for occasions large and small -Connect easily with close family and friends -Request performances from others -Play a variety of lullabies, pop tunes, classical music and pregnancy meditations  -Upload your own music and create custom playlists -Compatible with WavHello's BellyBuds and SoundBub
What's New
This release optimizes the speed of navigation inside the app.
App Privacy
The developer, Belly Buds, LLC, has not provided details about its privacy practices and handling of data to Apple. For more information, see the
developer's privacy policy
No Details Provided
The developer will be required to provide privacy details when they submit their next app update.
Ratings and Reviews
Ratings and reviews are verified
Bowe87, 14.11.2022

App never works

I just received one of the speakers as a gift for my baby boy that I'm having soon. The app only worked on the first day and now I can't

Show more

@mlaws, 05.01.2021

DO NOT make in app purchase

This app is a gigantic rip off. DO NOT make an in app purchase. Too glitchy, will not play music or recordings. I paid $8 for a

Show more

luciana1016, 23.11.2020

Good intentions, poor execution and quality

Terrible UX/UI. Impossible to navigate from signup to inviting others and recording. Must be a young company, in dire need of additional funding to execute this service and improve their

Show more

Ang1304, 25.08.2020

Sharing

I love how my all our family can send our baby messages. I have a lot of family out of state and with COVID they haven't been able to travel.

Show more

nycnycm, 21.08.2020

Deleted all my recordings

Love the concept but we recorded 5 things, and app overwrote the old content as we added new. Lost all recordings I wanted to share with baby. Don't use for

Show more

Tequirra, 25.07.2020

LOGGED ME OUT

The app logged me out after MONTHS of using it with no problem. I tried to log back in. I am unable to. I then tried to reset my password.

Show more

srajmo, 08.05.2020

Do not attempt to try this, waste of time.

I got the product today and installed the app, didn't receive the registration email, can't invite people! I had heard good reviews about it but don't bother. The technology is

Show more

emvonboom, 28.01.2020

Bad app development

I agree with all the other 1 and 2 star reviews.. great idea, but bad development. The app constantly crashes with a "something went wrong error". If I'm able to

Show more

Ryannnnnnmm, 26.01.2020

"Something Went Wrong"

All I get throughout the app is "something went wrong, contact your system administrator". This app has so many glitches I don't understand how it was released. I literally

Show more
Information
Category

Age Rating

4+

Price

Free

Size

69.74 MB

Provider

Belly Buds LLC
Languages
English, France, German, Italian, Spanish
Copyright
© 2004-2023 Belly Buds, LLC. All rights reserved.