VoxBeat drums+multi-track looper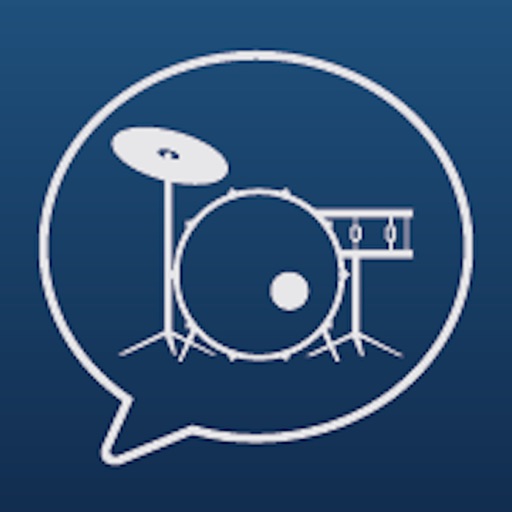 Sing a beat and have it automatically and instantly converted to a drum machine beat! Plus you can record audio tracks to fully capture your musical ideas - super fast. It's the ultimate musical sketchpad. The revolutionary VoxBeat drum machine analyzes the kick, snare and hat sounds that you sing ("beatbox"), and assigns high-impact stereo drum samples to your beatboxed kick, snare, and hat sounds. It's amazing and intuitive. It is the easiest and fastest way to program beats: just sing them. You can also just touch the screen to enter or correct drum hits, in real time. You can also add audio tracks to capture your ideas. Make a beat, sing a bass line, play guitar, sing a melody, mix, add effects if you like. Then you can export to WAV or AudioCopy, or link to another app via Inter-App Audio. Email your ideas or import via iTunes. VoxBeat is the ultimate musical sketch pad looper and features: -Five drum kits with 9 sounds each -Additional drum kit groups for only .99 cents -6 tracks total (3 for drums, and 3 for either drums or audio) -Training capability to better recognize your own voice's kick, snare and hat sounds -Preset saving and total recall -Quantize and swing settings -Crazy beat subdivisions if desired -Delay, LowPass, HighPass and Band Pass effects for each track. Works best on iPhone 5 and higher!
What's New
This app has been updated by Apple to display the Apple Watch app icon. -improved launch image -occasional rating pop-up reminder - I'd really appreciate a good review!
App Privacy
The developer, Avi Bortnick, has not provided details about its privacy practices and handling of data to Apple. For more information, see the
developer's privacy policy
No Details Provided
The developer will be required to provide privacy details when they submit their next app update.
Ratings and Reviews
Ratings and reviews are verified
BK Holiday, 05.10.2019

Good app

Needs to finish baking. iPad native screen etc. AU functionality please.

Derwindkonig, 29.01.2019

Does what it says, and well, but with no MIDI export—well, why?

I like the way this works. I've been trying Humbeatz too, and this is just ten times more usable. I wind up with beats that are approximately what I intended

Show more

luotus, 01.05.2018

Impressive app!

So much fun + useful for documenting music ideas on the go. Tutorial videos on the developer's website are very helpful for learning and taking advantage of all features.

ScannerJammer, 08.11.2017

Straightforward music making fun

Nice little sequencer for making simple beats. I'm going to keep this app as another tool in my music toolbox.

Diss ApointeDD, 20.09.2016

2 d's for a double dose of junk

Garbage, not even a toy. The mic option on the headphones (3 different sets, one brand new) will only pick up the hi hat, and it's laggy so the best

Show more

j.f.r.e, 09.05.2016

Amazing app

Handy and artsy app, helping musicians have fun and make serious music with.

nic torrato 31, 25.04.2016

Very interesting concept

you can program a beat by beatboxing it. You can also manually enter, but singing it is more fun. The app is pretty deep if you go into the

Show more

Jdgmace, 16.04.2016

Loving this app

I'm finding this to be a great practice tool. It can be kind of like a custom backing track machine. Great for practicing soloing or singing.

Gurpfrut, 27.01.2016

Doesn't work after 9.2.1 update

Attempted uninstall/reinstall. Guess I'll have to wait.
Information
Category

Age Rating

4+

Price

1.99 USD

Size

21.51 MB

Provider

Avi Bortnick
Copyright
© 2004-2023 Avi Bortnick. All rights reserved.