WatchHapticMetronome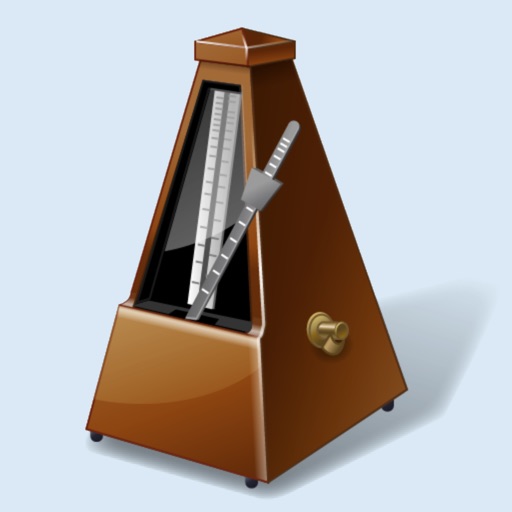 Run a metronome on your Apple Watch and receive haptic feedback for each note. No longer do you have to listen for the metronome sound to tell you when the beat has hit. Instead let it tap your wrist. Think of this, playing live on stage with your instrument and nearest to your instrument is your wrist tapping to the beat. I can't think of a better place and way to keep the beat. No more needing to tap your foot. Let Apple Watch tap your wrist instead. This tool is for entertainment purposes only. As the Watch doesn't allow apps to continuously run, the metronome will stop at either 15 or 70 seconds based on your General-Wake Screen-On Tap setting on your watch. For best results, place the watch on the inner portion of your wrist so that the watch doesn't automatically shut down because of lowering your wrist.
What's New
This app has been updated by Apple to display the Apple Watch app icon.
App Privacy
The developer, Perfect World Programming, LLC, has not provided details about its privacy practices and handling of data to Apple. For more information, see the
developer's privacy policy
No Details Provided
The developer will be required to provide privacy details when they submit their next app update.
Ratings and Reviews
Ratings and reviews are verified
Wendaeho, 07.07.2021

Can barely feel the tap on my wrist

I wanted this APP for riding my horse. Can barely feel anything even with the "prominent " option on the watch turned on. Apple direction gives a much stronger tap

Show more

scot255, 02.01.2021

Horrible...Can't feel it

Do not purchase! You can't feel the haptic unless you pressing the watch into your wrist and even then it is so faint you can barely feel it.

Show more

Papa Daly, 21.12.2020

Will not initialize

Attempting to get support

mrv3333, 08.02.2020

Absolutely worthless.

Metronome stops when watch display turns off, just like all the other ones. Also, it immediately asks for access to your Health data. Get better at apps, developer. This one

Show more

Grumpynow2, 20.10.2019

Wants access to my health data?!?? Oh heck no!!!

This app's haptic feedback is imperceptible when used as a metronome, which was disappointing, given the name. Later, I got A popup saying it was requesting access to my health

Show more

Jujdickkekd, 29.01.2017

Works

Works 1,000,000 times better than "Pulse," but the haptic is a little weak.

Bytor99999, 23.09.2015

Shame Apple won't let apps stay running

So the other review said that it stops tapping when the watch display turns off, that is because Apple makes that happen. There is nothing an app can do to

Show more

Schyewill, 21.09.2015

Needs attention

I really want this concept to happen. Everything is how it should be except one major flaw. It stops tapping when the watch display turns off. Completely defeats the purpose

Show more
Information
Category

Age Rating

4+

Price

Free

Size

21.37 MB

Provider

Perfect World Programming, LLC
Copyright
© 2004-2023 Perfect World Programming, LLC. All rights reserved.