WUFT Classic Public Radio App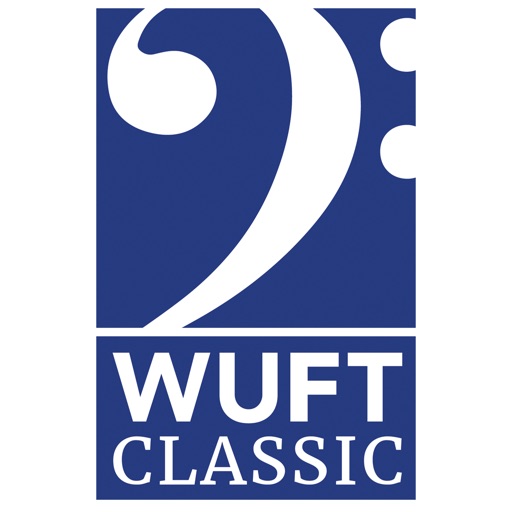 WUFT Public Radio App: The WUFT Classic Public Radio App allows you to listen to WUFT Classic, pause and rewind the live audio, view the program schedule, and wake up to WUFT with the alarm clock! App Features • DVR-like controls (pause, rewind, and fast forward). You can pause the live stream to have a conversation and pick up right where you left off! Or rewind to catch a something you just missed! • Listen to the live stream from WUFT even while traveling! • Integrated program schedules for the WUFT stream! • Listen to WUFT in the background while browsing the web or catching up on your emails! The WUFT Classic Public Radio App is brought to you by the people at WUFT and Public Media Apps. We work to provide our valued listeners with great mobile solutions. Please support WUFT by becoming a member today! http://www.wuft.org http://www.publicmediaapps.com
What's New
Performance enhancements and bug fixes Your feedback helps us make our app better for everyone. Please send us your suggestions via the "Settings and Help" section of the app!
App Privacy
The developer, University of Florida, has not provided details about its privacy practices and handling of data to Apple. For more information, see the
developer's privacy policy
No Details Provided
The developer will be required to provide privacy details when they submit their next app update.
Ratings and Reviews
Ratings and reviews are verified
Floridacattleman, 06.11.2022

Info Hound

The detailed schedule is a blessing. SoundHound could not identify a Sunday Morning Baroque piece and I went from HD Radio to the app to look and there it was.

Show more

Jenmary99, 16.10.2021

What a treat!

So nice to have Classical fm live stream for my Bluetooth when I am not near a radio.

AJCronin, 29.08.2021

Wonderful

Like that it tells me what piece is playing, which other apps do not. Except sometimes, like Jazz after Hours. Still, is the best way to listen to classical

Show more

BCN 92, 14.06.2020

Great Classical Music in FL!

?? Just installed, and I play it in my car, too! Of course it's great - I'm a Gator ?

Jeffotos, 07.08.2019

Essential for classical music on the go

The 102.7 FM radio band is fine within the Gainesville area. But once you go far you'll want to play this on your cell phone using your carrier's data plan.

Show more

T Wu, 20.03.2019

Nice to have it back

When I left Gainesville my mom would record this station and send me cassettes. After many years away I still think this among the best classical stations in my experience

Show more

FloridaAuthor, 25.02.2016

Great for travel!

I love having quality classical music on demand on my phone or iPad, no matter where I am. The afternoon program Magnum Opus is especially enjoyable, as you get to

Show more
Information
Category

Age Rating

4+

Price

Free

Size

40.64 MB

Provider

University of Florida
Languages
English, Spanish
Copyright
© 2004-2023 University of Florida. All rights reserved.