Zip FM 103 Jamaica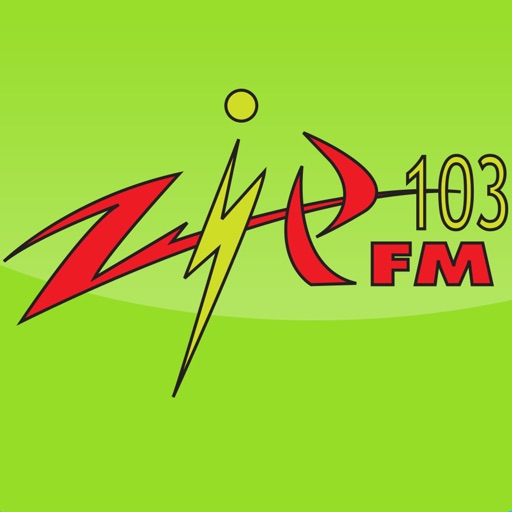 Zip 103 FM, your high energy station. Jamaica's hottest urban radio station. ZipFM App is a user friendly media app that: 1. Allows you to listen to: • Audio Livestreams • Recorded shows (podcasts) – that you can either listen online or offline (after downloading them) without any data usage. 2. Makes you a part of ZipFM Radio community, giving you access to the most important online communities the broadcaster has: • Facebook and the latest Facebook Posts (Integrated in the app) • Twitter posts – just one click apart • Website, Instagram, etc… 3. Gives you an interactive media experience through: • Radio Reporter Feature:: you can send pictures, audio, text, and video from your phone to the broadcaster • Notification Feature: you will be able to receive information about the latest news, programs, contests and sport competition results directly from your broadcaster • Flash Poll Feature: let your voice be heard, by answering to the hottest questions and polls the Radio will address to you. Download it now! It's not just a Radio, it's your next community!
What's New
Thank you for using our app! We are constantly working to improve it and offer better versions to our users. This update includes Channel redesign, bug fixes and minor improvements. If you like our app, please give us a review. We appreciate your feedback!
App Privacy
The developer, Grove Broadcasting Company Ltd., has not provided details about its privacy practices and handling of data to Apple. For more information, see the
developer's privacy policy
No Details Provided
The developer will be required to provide privacy details when they submit their next app update.
Ratings and Reviews
Ratings and reviews are verified
Loyalty Vacae, 22.06.2022

?

Excellent service zip?I'm in Massachusetts USA, everyday all day famz??

yemo294, 22.01.2022

@one_zachi

Best radio channel ever!!!

Dusean07, 15.07.2020

Shopbridgeboyz.com

Best Station Ever

pete36us, 14.01.2020

ZipFM app

The new update is trash

syrine38, 03.01.2020

Zips keeps me up?????

Zip in a me ears??????

Sherr mix, 24.12.2019

Too low

They need to update the app. It's playing to low and also the ads keep interrupting the listening

DePass Design, 19.12.2019

Broadcasting Issues

Good app until the broadcasting goes out for days in America.

one kxng, 08.11.2019

Sound

Tha sound quality is very poor in the app

Newby822, 23.10.2019

Connected

ZipFM keep me connected to JA. ??❤️?? Jonny kool and Liquid my FAV....all day everyday. However, it's increasingly becoming difficult to listen the app. I understand the need for ad

Show more
Information
Category

Age Rating

4+

Price

Free

Size

124.12 MB

Provider

ZIP 103 FM Ltd.
Copyright
© 2004-2023 Grove Broadcasting Company Ltd.. All rights reserved.