Doppi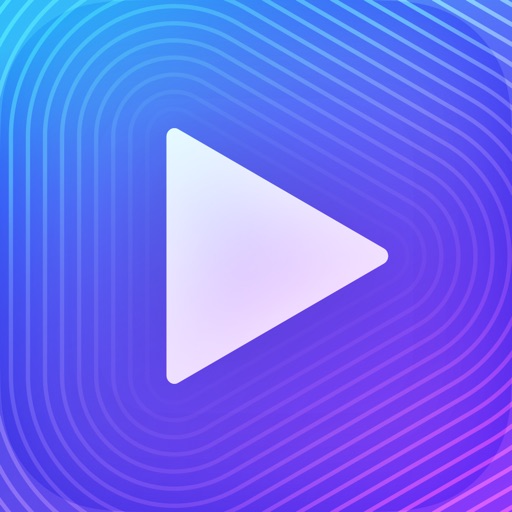 Music files aren't dead. Whether you've built up your collection for decades or just got sent an album full of b-sides of your favorite artist, you need a place to carry your own music. Let Doppi be that place. Doppi (pronounced doh-pie) raises the bar in iOS app design in an essentially simple music player, built just for your local music files. Enjoy your music with: • A beautifully simple interface • Fluid gesture-based navigation • Always-reachable search and playback controls Supports MP3, M4A, FLAC, and more. Browse and play music: • Received via AirDrop • Copied from the Files app • Shared from other apps (selecting "Copy to Doppi") • Added to the Doppi folder in Files or via iTunes File Sharing • Synced from iTunes • Downloaded from Cloud Music Library ———— Important: Doppi does not support Apple Music offline downloads outside of Cloud Music Library. ———— With Doppi: Big, Beautiful Artwork Your music's artwork takes center stage on the Now Playing screen and throughout your library. Make It Your Own Choose from 6 highlight colors and 32 beautiful icons, switch between 4 light and dark themes, rearrange your library tabs, and more—all from Preferences. Search From Anywhere Pull down from anywhere in your library to invoke Search. Hit Return to instantly trigger the top result. Play and Add Quickly Play an album or artist right from the library using their embedded Play buttons, and add songs to Up Next using the Add (+) buttons. Mark Your Likes Tap the heart on the player (or choose Like from a menu) to Like tracks. Liked music appears in the Liked Songs playlist, Liked Albums on Search, and is more likely to play in Shuffle All. Make Playlists Create all-new playlists, duplicate them, or copy them from Apple Music. Tap and hold on anything to add those songs to a list. Add Lyrics Search for lyrics on the web right from the app and add them to your songs. Enjoy them on Doppi's beautiful player interface. Manage Your Music Everything in your library has useful actions — just tap and hold to reveal a menu. For example, if you're not feeling some of your music, you can exclude it from Shuffle All, hide it from your library, or delete it (if it's from imported files). Less, But Better Every screen in Doppi has been carefully designed with clean typography, pleasing contrast, and elegant motion. Enjoy your music without unnecessary distractions. Easily Readable Doppi fully supports Dynamic Type and includes high contrast themes, so your eyes won't get in the way of your ears. Continue Album Ever shuffled your music, found a song you loved, and wished you could keep playing the album without stopping the song? Doppi can make it happen — just navigate to the album and press Play. Give your music the lovely home it deserves. ———— Important: Doppi does not include any music. It was designed to play the music files that you own and that you transfer manually to your device. It does not support music from any streaming service.
What's New
Doppi 4.3.12 fixes issues related to playback and playlist reliability. Doppi is in maintenance mode. To learn more, visit the About panel.
App Privacy
The developer, Radu Dutzan, has not provided details about its privacy practices and handling of data to Apple. For more information, see the
developer's privacy policy
No Details Provided
The developer will be required to provide privacy details when they submit their next app update.
Ratings and Reviews
Ratings and reviews are verified
arman2909, 01.01.2023

Not so good

Not as good as I thought

李彼得 Peter Lee, 02.11.2022

I want to be able to use it freely on the iPad pro!

I want to be able to use it freely on the iPad pro! And I hope to add simplified Chinese language to the APP.

Hutheifa Ebrahim, 01.11.2022

UI / UX

Wonderful app , wowo ❤️?

Katwoman12, 23.09.2022

App Limbo

Doppi was designed to import raw music files from a variety of sources to essentially build a music library from scratch within the app. Presently, the import function is sketchy

Show more

Jason Zimmerly, 24.08.2022

No Landscape. Cover Art Wonky.

This is a pleasantly designed app with a good UI flow. Big problems include: 1) No landscape orientation. 2) With two track album files with embedded cover art and image

Show more

onewil, 24.07.2022

What Music should be

Beautiful, simple, and clever, this app is the best music player on iPhone and shows how the default app could be so so so much better. On maintenance mode but

Show more

Khasha100, 07.07.2022

Missing Two features

I'd like to see two things added to make it more useful at least more me. First adding a timer option and second a way to move songs in the

Show more

HigherLove90, 28.06.2022

Decent app but no last.fm

This app is actually pretty decent and I like the ability to customize the interface with different colors but I wish it had last.fm capabilities since I love tracking my

Show more

(Farhad), 27.06.2022

I avoid this app!

It could be one of the best music players in the store but it seems that the developer only appreciates positive feedbacks.
Information
Category

Age Rating

4+

Price

1.99 USD

Size

21.29 MB

Provider

Radu Dutzan
Languages
English, France, Japanese, Korean, Spanish
Copyright
© 2004-2023 Radu Dutzan. All rights reserved.