JBL Portable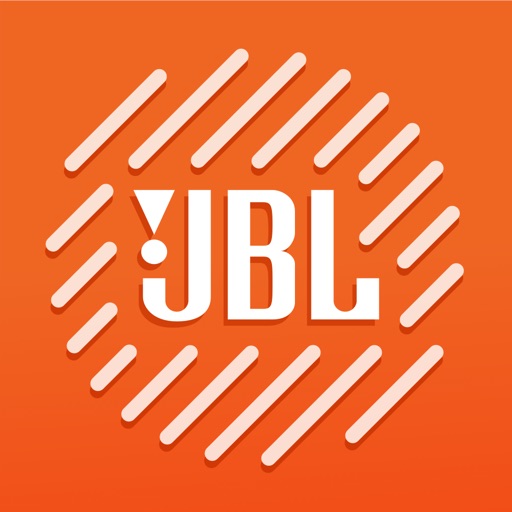 Download the JBL Portable app to get the most out of your JBL portable speakers and unlock more features. Compatible with the following speakers: - Flip 6, Flip 5, Flip 4, Flip 3 - Charge 5, Charge 4, Charge 3 - Pulse 5, Pulse 4, Pulse 3, Pulse 2 - Xtreme 3, Xtreme 2, Xtreme - Boombox 3, Boombox 2, Boombox App features: - Connect to compatible JBL portable speakers for Stereo to amplify sound or Party mode for a bigger party - Personalize and control your speaker straight from the app - Get additional software updates and product support
What's New
- Bug fixing and performance improvement
App Privacy
The developer, Harman International Industries, has not provided details about its privacy practices and handling of data to Apple. For more information, see the
developer's privacy policy
No Details Provided
The developer will be required to provide privacy details when they submit their next app update.
Ratings and Reviews
Ratings and reviews are verified
Ghakjskckaobwkfkahwnfhs, 08.01.2023

Speakers are great

I have all of the boombox models and they work great separately. HOWEVER. If you have more than one speaker that's compatible with the other, expect them to work half

Show more

ErnieT56, 08.01.2023

Connection

Doesn't connect to stereo mode easily

plbeltran93, 07.01.2023

Battery Percentage please

Could we get an update to where we can see the % of the speaker battery? It would be really helpful. Amazing speaker btw! ?

87_c0n9u3st, 04.01.2023

Doesn't matter what I do

I can't really complain about the sound on the boombox 3 but connecting it to this app, is next to nearly impossible. I've done everything from forgetting device and reconnecting

Show more

kobes big pp, 02.01.2023

Great !!! ???

Cant listen right without tha app ??

Titodos, 02.01.2023

Firmware upgrade ruined my JBL portable speaker

Did a firmware upgrade on my JBL Charge 3. I used to connect my iPhone to JBL to better hear the other parties. Worked great. Now, after the upgrade the

Show more

Common Sensei, 01.01.2023

App won't open…

When I first installed the app, I was able to adjust the EQ settings but now that app won't open to allow me to adjust those settings. What's wrong with

Show more

benBlackstone, 31.12.2022

Negative experience

This was a waste of my resources: the only useable function this app provided was to turn off the feedback tone that lets you know when the unit is

Show more

joeychino, 31.12.2022

nice sounding speaker

Ejoeychino
Information
Category

Age Rating

4+

Price

Free

Size

150.44 MB

Provider

Harman International Industries
Languages
Dutch, English, France, German, Italian, Japanese, Korean, Portuguese, Russian, Simplified Chinese, Spanish
Copyright
© 2004-2023 Harman International Industries. All rights reserved.