Learn how to play Piano PRO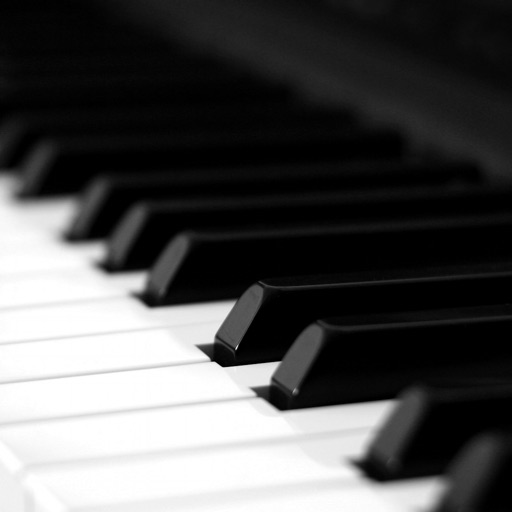 This is the ad-free version. Start playing Rock, Blues, Jazz, Latin Music and other contemporary styles on Piano/Keyboards. While you play the lessons you will intuitively understand how to read music. Piano/Keyboards lessons are fun with this app. This app is to learn how to play a real Piano/Keyboard. It is not a virtual piano. * With this app you don´t need to know how to read sheet music to learn how to play Piano or Keyboards. You simply watch the animations on each lesson and play the same by imitation on your own Piano/Keyboard. The numbers on the keyboard represent the fingers of your hands. You will see animations of the beats, the notes on the stave, and what you need to do with your fingers on the Piano/Keyboard. It includes seventy lessons on the following contemporary music styles: - Rock (15) - Blues (15) - Jazz (5) - Funk (15) - Latin Music (15) - Fusion (5) On each lesson there are four buttons: * With button "a" you can listen to whole band. * With button "b" you will listen your instrument at slow speed. Use this section to learn the pattern. * With button "c" you can listen your instrument at normal speed. * With button "d" you will listen just the other instruments. You have to integrate the Piano/Keyboard part to the ensemble. No more animations. Audio repeats without stopping so you can practice until you reach the normal speed. You can improvise on the pattern, which is repeated over and over. * While practicing with buttons "a", "b" y "c", you can click on any bar from which you want to repeat. * The sheet music and the animations of the notes on the staff are presented to let you see that there is a very close relation between what is played on the Piano/Keyboard and how music is written and read. This helps on understanding the basis of reading music in an intuitive way. YOU DON´T NEED TO PAY ATTENTION TO THE WRITTEN MUSIC IF YOU DON´T WANT TO. * The easiest style to begin with is ROCK. * These Piano/Keyboard patterns are some of the most used musical phrases on ROCK, BLUES, JAZZ, FUNK, LATIN MUSIC & FUSION. Learning to play these patterns will give you a pretty good idea on how to play these styles. HAVE FUN!!!
What's New
- Software update. - Privacy Policy update.
App Privacy
The developer, Pablo Prieto, has not provided details about its privacy practices and handling of data to Apple. For more information, see the
developer's privacy policy
No Details Provided
The developer will be required to provide privacy details when they submit their next app update.
Information
Category

Age Rating

4+

Price

1.99 USD

Size

47.77 MB

Provider

Pablo Prieto
Languages
English, France, Italian, Portuguese, Spanish
Copyright
© 2004-2023 Pablo Prieto. All rights reserved.