Mix With The Masters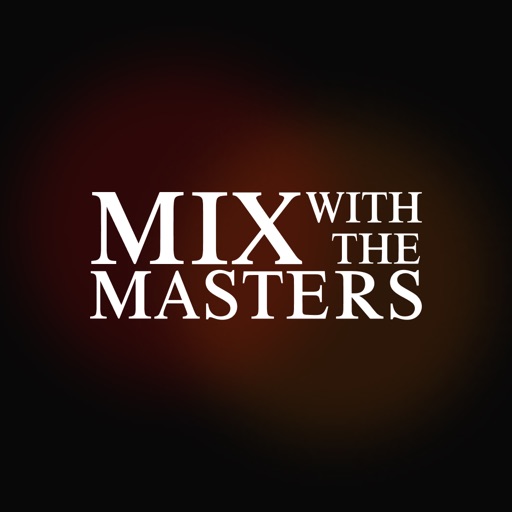 The Mix with the Masters iOS App offers members unlimited access to hundreds of exclusive series, interviews and tutorials by the most renowned and talented mixers, sound engineers and producers in the world. Enjoy your favorite MWTM videos on the go, as well as in offline mode. Learn from the Masters, wherever you are! Like on our website, new videos are added regularly; you can stream them indefinitely on the MWTM App for iPhone and iPad.
What's New
- New Player Design and functionality - Improved navigation while watching
App Privacy
The developer, MAVEN, has not provided details about its privacy practices and handling of data to Apple. For more information, see the
developer's privacy policy
No Details Provided
The developer will be required to provide privacy details when they submit their next app update.
Ratings and Reviews
Ratings and reviews are verified
Supah-G, 21.12.2022

Wonderful content…terrible app.

To keep it short and sweet: the app is so bad and buggy, I've given up on it and will probably cancel my subscription: If I'm going to pay $350

Show more

eaglehat, 18.12.2022

Content is generally good to excellent. App is borderline unusable.

First, the content: The content that's excellent is always 100% due to the talent being captured. While that sounds like it makes perfect sense, it would be better if that

Show more

kokoyov123, 09.12.2022

Clownishly bad app

You'd expect way better given the high quality educative content and the price tag. The website is great and the content is fantastic, just don't count on this app to

Show more

Jamsonite, 31.10.2022

Bugs

I have to just go on the safari/chrome site to watch anything on a mobile this app doesn't playback the majority of the time

*Uncle Jimbo*, 16.10.2022

This app needs A LOT of work!!

Mix with the masters has really dropped the ball with this app. You'd think that for the monthly price they charge they would be on top of those glitches. Content

Show more

traviskennedysound, 11.09.2022

This app is not functional!

This app is not functional! You better be on a computer to actually use this product. People are paying too much for this service to have it not work

Show more

solrak18, 07.08.2022

Download feature is broken

Would like to download videos then watch at a later time when I don't have access to fast internet, but the download feature is broken. I'm lucky if 10% of

Show more

eat cheetos and die, 16.05.2022

Great content as usual; app full of bugs.

I love the content but I think the app needs a lot of work. As someone mentioned before, having to work around the glitches gets very frustrating. Why do we

Show more

AudioWonderBoy, 01.05.2022

New update seems solid

This new version has been running with well for me. I tried the previous release and it was very buggy. With this update, it's gone from unusable to great to

Show more
Information
Category

Age Rating

4+

Price

Free

Size

27.7 MB

Provider

MAVEN SARL - MWTM
Copyright
© 2004-2023 MAVEN. All rights reserved.